Before Airbnb became popular, I was either a student or a new graduate. I had just started traveling. I had to sleep at either bed & breakfast establishments, boutique hotels or youth hostels whenever I wanted to visit a new place.
When Airbnb came around, I was happy because I had more options for the type of accommodation. What I liked even more about Airbnb was that it often provided a homely atmosphere. I am also a fan of the sharing economy, so I will continue using Airbnb for as long as possible.
During my previous career, I had to travel to mainland China and Europe for work. When I was there, I usually had to stay at chain-brand hotels, such as the Sheraton, Shangri-La or the Hilton.
Now whenever I go somewhere, I have the choice between Airbnb and hotels, which I will compare for you in this article. Together, we can see which one is better for you.
1. Legal regulations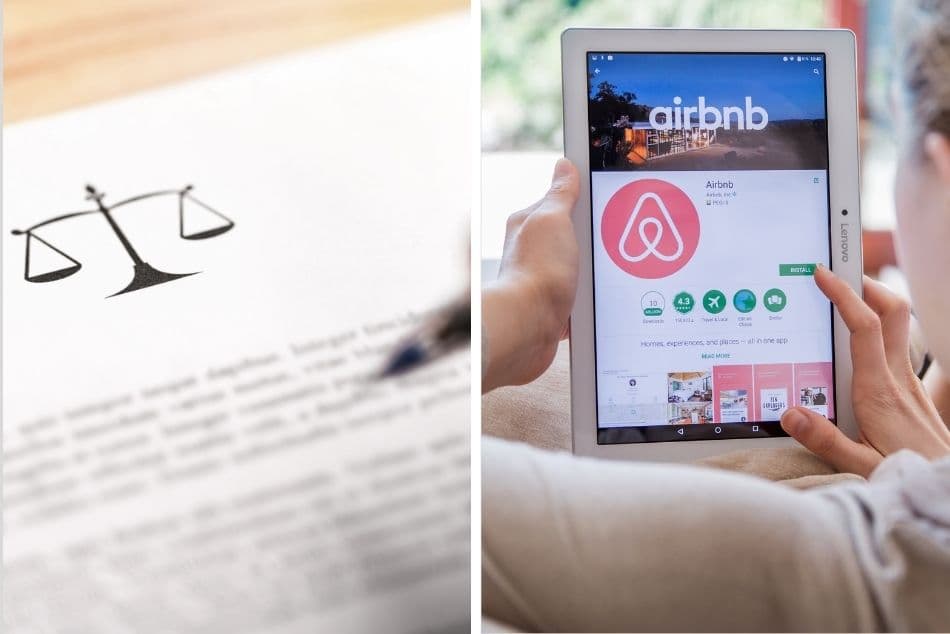 Unfortunately, Airbnb does not have any legal regulations in many countries. There are many reasons for this. One is that governments fear that Airbnb will turn residential areas into strictly hotel districts.
You cannot rent an apartment in a building that has more than three residential units for less than 30 days in New York City, unless its permanent resident is present. Even so, this "person" has to be a real individual and not a corporate entity; therefore, freestanding units have to meet certain structural requirements as well.
In Thailand, Airbnb is illegal, and this is due to its 2004 Hotel Act. This law defines a hotel as an establishment that charges people on a nightly or weekly basis and acts as the only available accommodation. There is also a Condominium Act that says commercial activities should be carried out exclusively in designated commercial places. Thai Airbnb hosts have lost trials, and they have been prosecuted for running unlicensed hotels. This means you can use Airbnb in Thailand, but it's at your own risk.
In Japan, the government passed a strict law in 2018 that made it mandatory to display the registration number along with the listing. This resulted in bookings tumbling down quite considerably.
2. Negotiable prices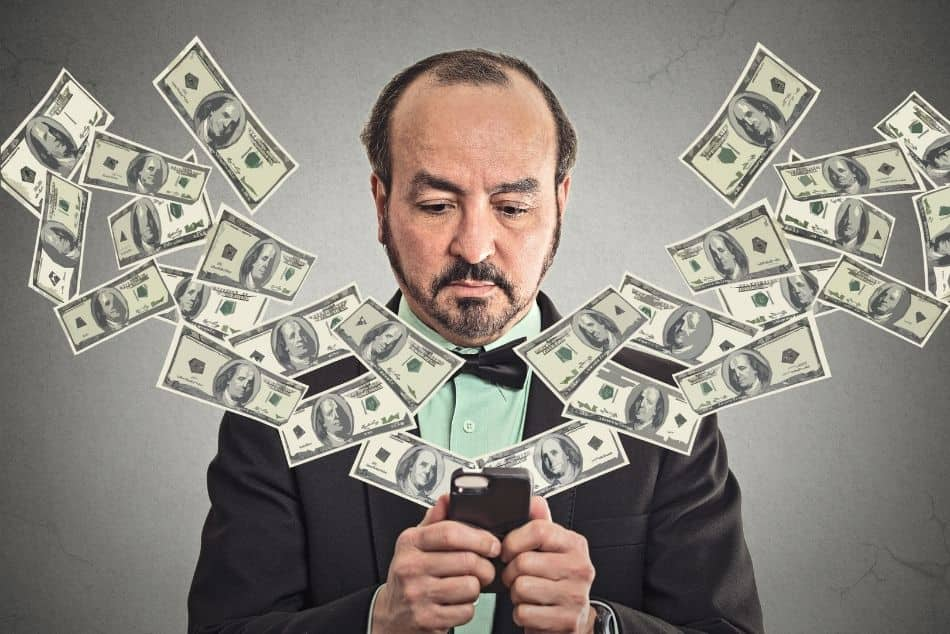 A benefit for each side when it comes to the Airbnb vs. hotels battle is that they both allow you to negotiate your rates. You can only negotiate your rates if you choose to stay for a long period, and this is the case at any given establishment.
If you want to negotiate your Airbnb prices, you will have to do a little research and check the availability of the Airbnb that you want. If you spot only a few listings that are available in the neighborhood that you will be visiting, you might not be in the best position to negotiate the prices. If you notice that there are many places available, you still must tread lightly when messaging your potential hosts so that you avoid riling them up. For example, haggling or sending a whiny message is a sure way to decrease your chances of landing a good deal.
An example of a good attempt at negotiating a price on Airbnb can be as follows. "Hi, I will be in X place for X number of days, would it be possible to pay X amount of money for each night"? It is not appropriate to insult the host with your message. You can simply be honest about your budget. Putting a definite price on the table is also a great way to start the negotiation process, but you should make sure that your price is not ridiculously low.
You can extend the message by assuring your host that you are a good guest and that you will be out most of the time. You should make sure that your host can trust that you are respectful and easygoing. You can also give sincere compliments about the place of interest. You could also share a few details about what you will be doing; and you never know- you might even share a common interest with the host! You should make sure that you end your message with a phrase like this: "Will you be able to offer me a discount? I look forward to hearing from you soon."
The culture of the place that you will be visiting and good reviews from previous Airbnb hosts will also play a huge role in this negotiation process. The fluid nature of the Airbnb negotiation process is better than with the hotels, and this is because you only get discounts when the hotels offer special packages.
3. Airbnb vs. Hotels: Which one has cheaper rates?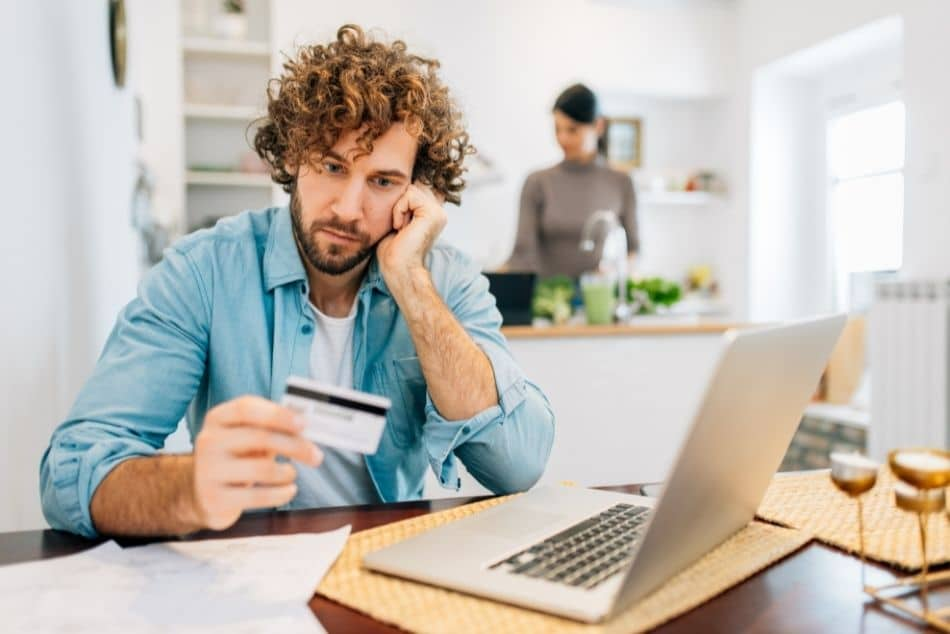 A study done by the travel agency Busbud revealed interesting information that settles the Airbnb vs. hotels war, especially when it comes to price. Contrary to popular belief, Airbnb is not always cheaper than hotels.
The Busbud study showed that hotel rooms were cheaper in five out of the 11 US cities that were examined, alongside Canada's most popular city to visit: Toronto. For example, the study showed that the average rate of an Airbnb room was 57% higher than the usual rate for a hotel room in Austin.
In Europe, however, the study showed that out of the nine cities that were examined, only one had average hotel room rates that were cheaper than the price of an Airbnb. In most cities (including major cities like Berlin, Vienna and Paris), Airbnb rooms were 100% cheaper than hotel rooms. We also studied Sydney, and they found that Airbnb is cheaper than hotels by 28%.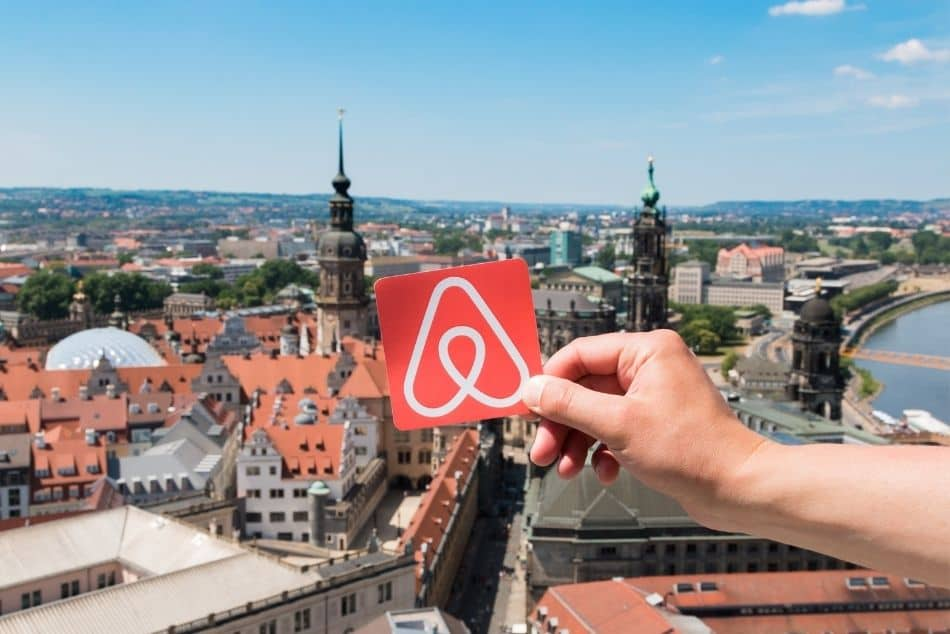 Barcelona is the only city in the Euro-Australian part of the study that had cheaper hotels. Barcelona is also one of the places in which Airbnb is now suffering from severe laws, even though it is a hotspot for tourists. These factors, amongst others, are why Airbnb prices are 81% higher than the average rate for hotels in the city.
The bottom line, though, is that Airbnb is usually the cheaper option in most cities, but you should always compare prices before choosing your accommodation.
4. Local life experience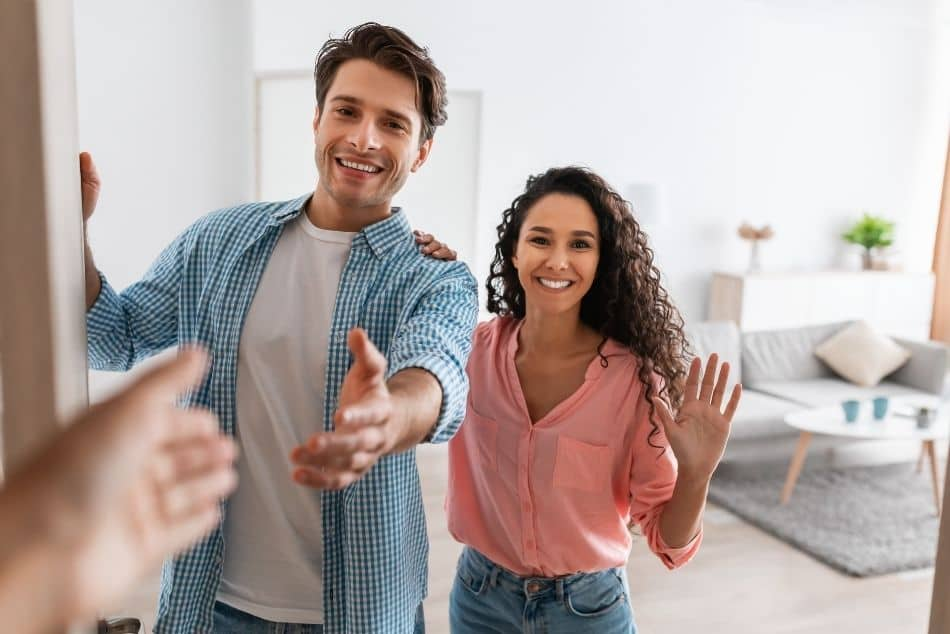 When it comes to different age groups, Millennials are the largest group of people that use Airbnb. This is because they have a new affluence measure. Millennials were raised around individualism, independence, and social media which is why 72% of them prefer spending money on authentic and shareable experiences over physical objects.
Authenticity is not just a Millennial thing, though; anyone who wants to live like a local knows that hotels are generally terrible at providing an authentic experience. However, authentic experiences are a natural part of the Airbnb concept because of how this platform was designed.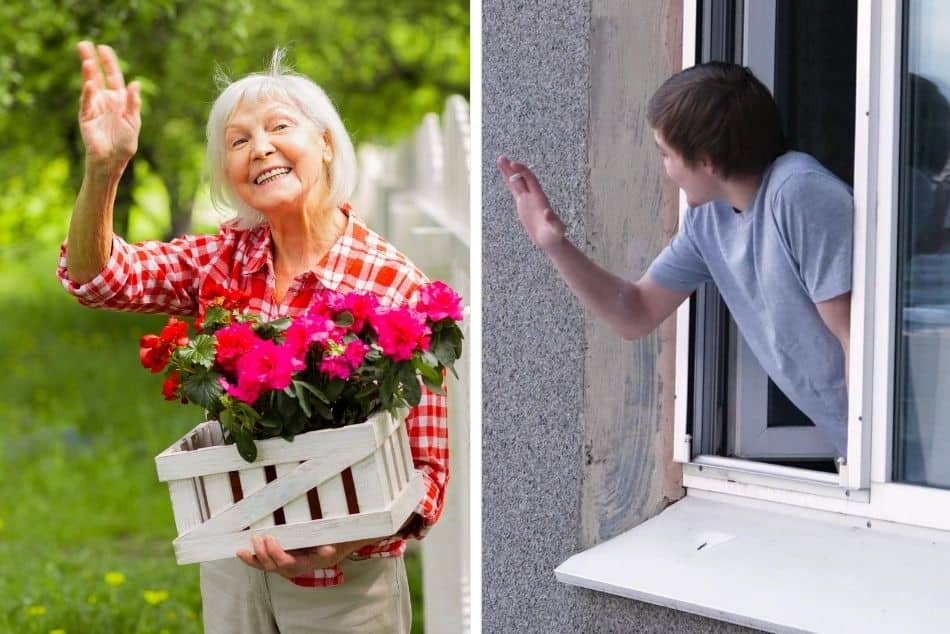 The Airbnb platform has a built-in matching system that matches travelers to neighborhoods, experiences and homes. It is done in such a way that the website matches the traveler to his/her preferences.
The very fact that Airbnb users get to live with locals in residential areas scores major points against hotels in the Airbnb vs. hotels debate. Living like a local at a hotel is hard, and it's mainly because locals do not live in hotels. The décor and the general vibe at these hotels are rarely an accurate representation of how locals live.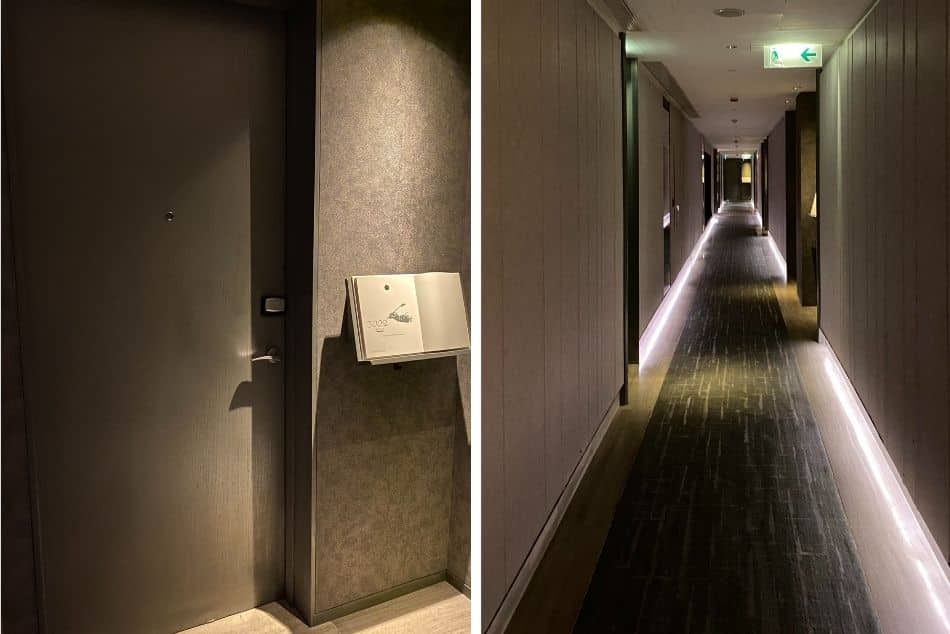 Hotels usually do not offer kitchens; they make you miss out on buying food and cooking it like a local. Also, hotels offer travel tips based on their partnerships with different destinations, whereas an Airbnb host will give you suggestions of places they know and love.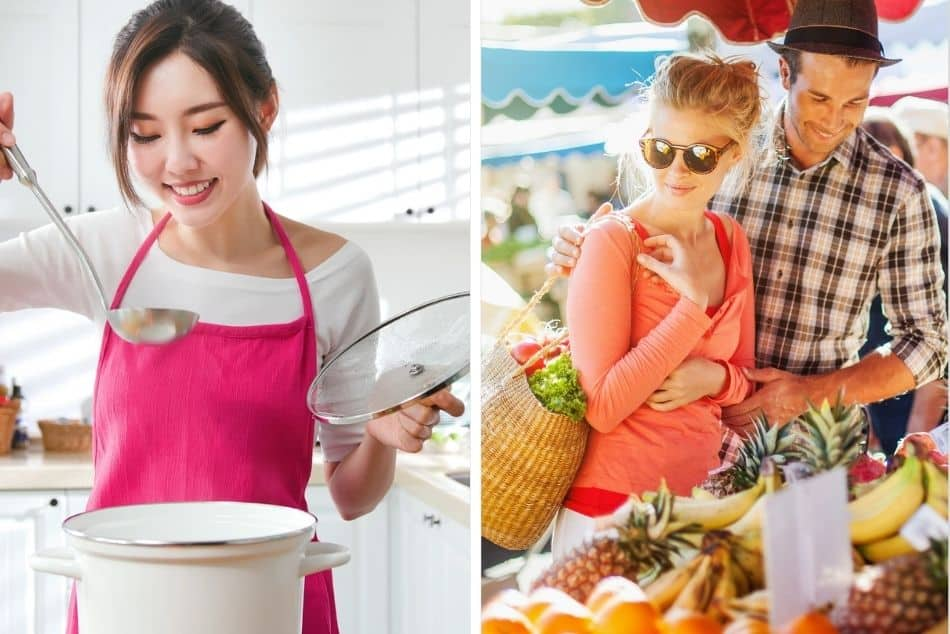 5. More spaces with your room
On Airbnb, finding accommodation that has a living area is very easy and is usually at an affordable price. When it comes to hotels, though, you will have to reserve a suite to get a bedroom with an adjoining living room.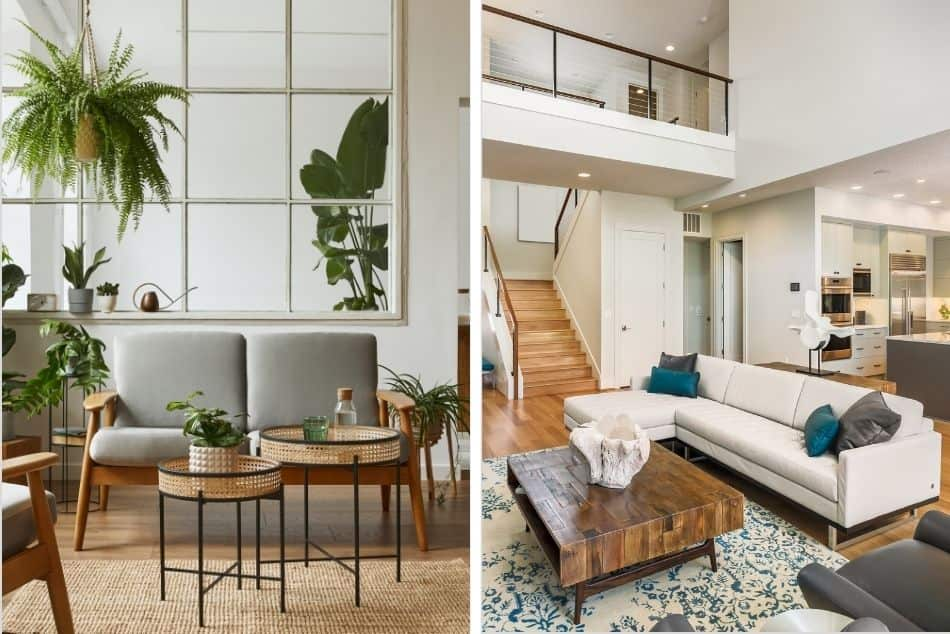 Hotel suites that have more than one room are usually much more expensive than standard hotel rooms. Even then, these expensive suites are rarely listed online, meaning you will have to go out of your way by making a call to book one.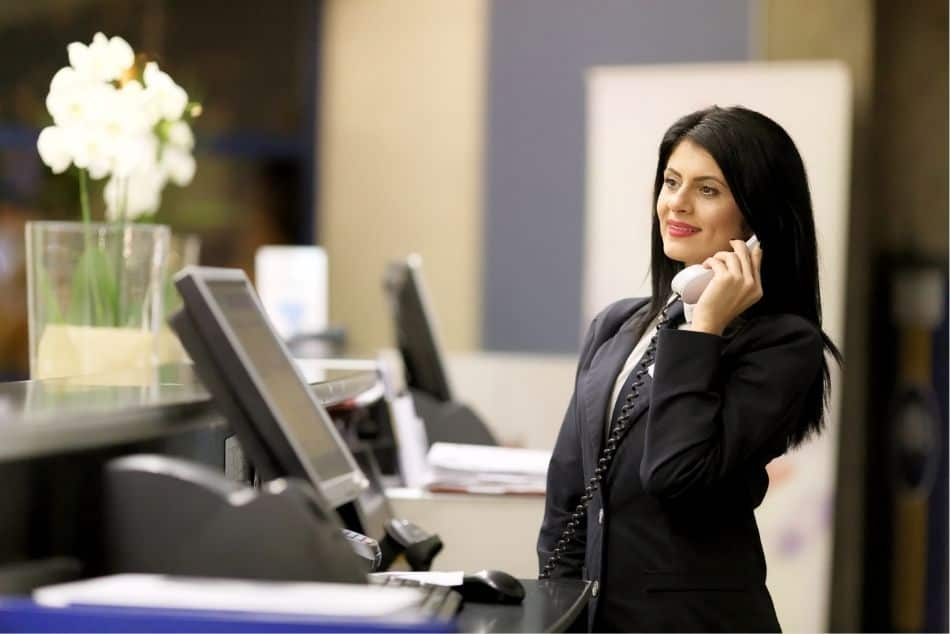 The reason behind suites not being marketed to ordinary people is that hotels train their front desk staff members to only tell "VIPs" about these types of luxury rooms. Since people usually do not know about these suites, their demand is low. When the "VIPs" found out about them and showed interest, staff would push up prices to cover their loss from low demand. Usually VIP customers are still willing pay at high rates as it's like they're privilege being in such an elite group of people who get access to this type or service.
6. Amenities
All kinds of amenities, such as shampoo, shower gel, shaving accessories and dental health necessities (like toothpaste or toothbrushes), are available at almost every hotel. These rooms tend to also come with an iron, ironing board, hairdryer and a pair of slippers.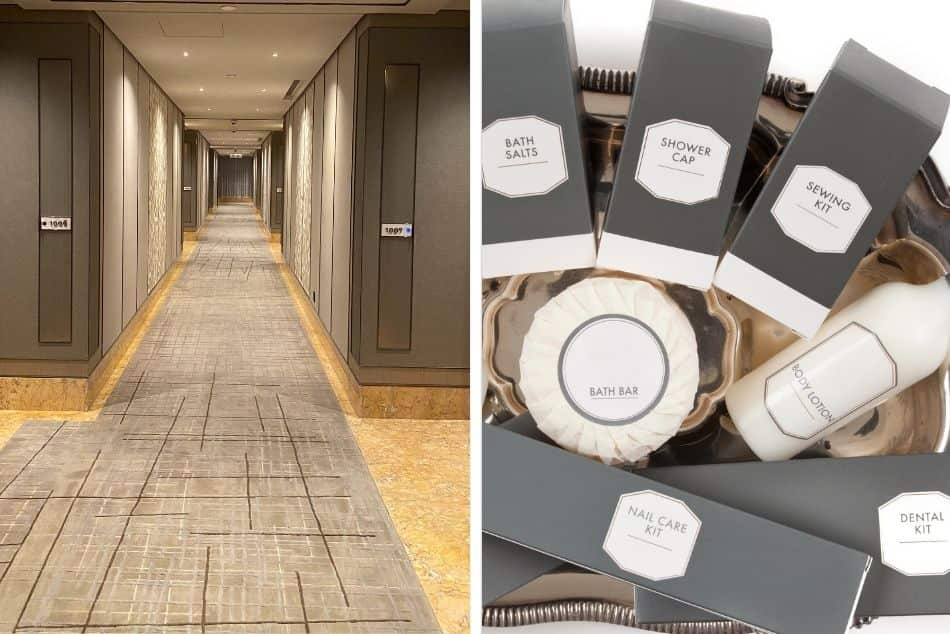 Amenities are what give hotels the upper hand when it comes to the Airbnb vs. hotels discussion because many Airbnb places do not provide these extras. If you want these amenities at an Airbnb, you will have to buy them at a local supermarket or pack them alongside your clothes.
Hotels also have minibars in which you can get complimentary coffee drinks, tea bags and bottled water; however, the items on display in the fridges are for sale only and not free. In a plus for Airbnb however, options usually have an entire kitchen that has a full/basic cookware set that you can use to prepare your meals.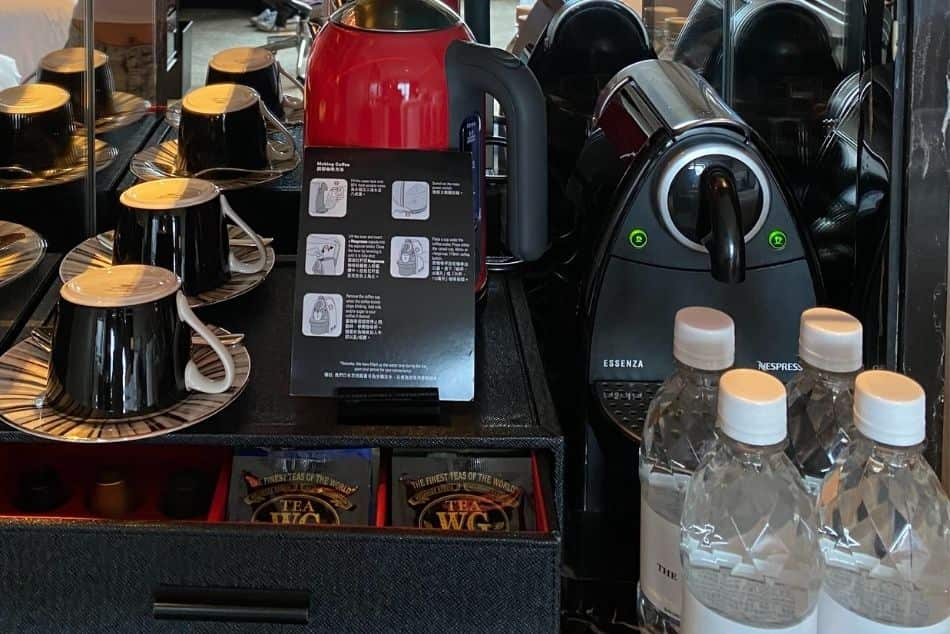 Certain hotels also offer a free airport-to-hotel shuttle bus service, whereas Airbnb does not have this type of service.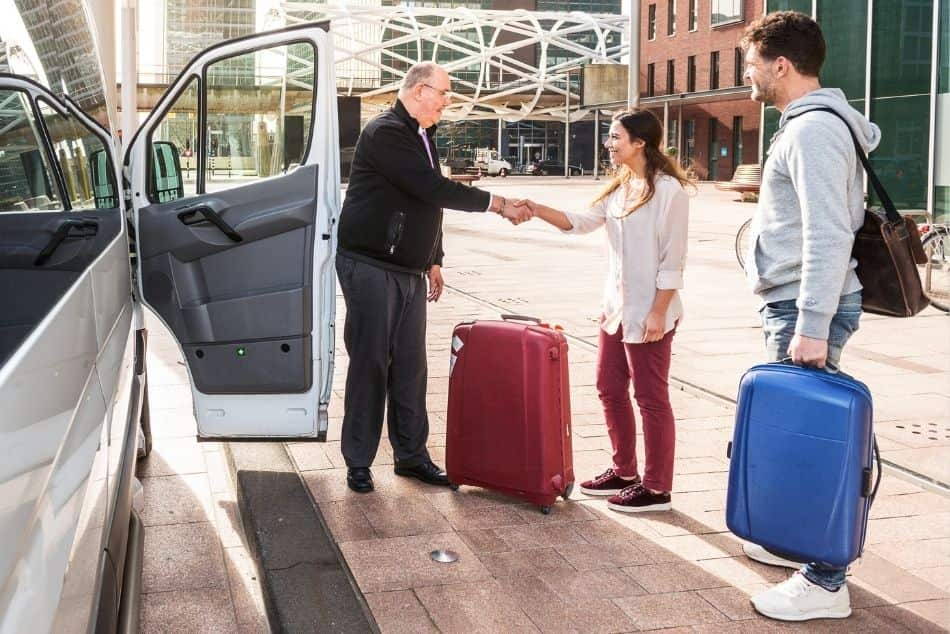 7. Facilities
Another blow to an Airbnb in the Airbnb vs. hotels battle is that hotels likely have a fitness center and a swimming pool. If you are staying in one of the rooms in these hotels, you will get to use these facilities without having to pay extra.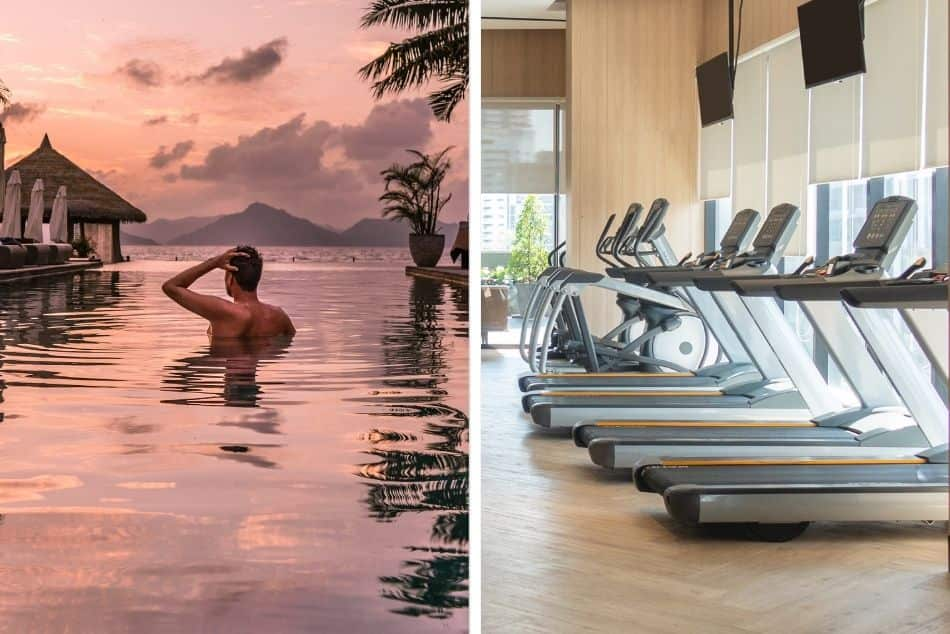 When it comes to Airbnb, there are some listings available on this platform's database that are in buildings with a swimming pool and a gym. In some cases, you can get a villa that has a pool on Airbnb, but the listings with one or both facilities are uncommon.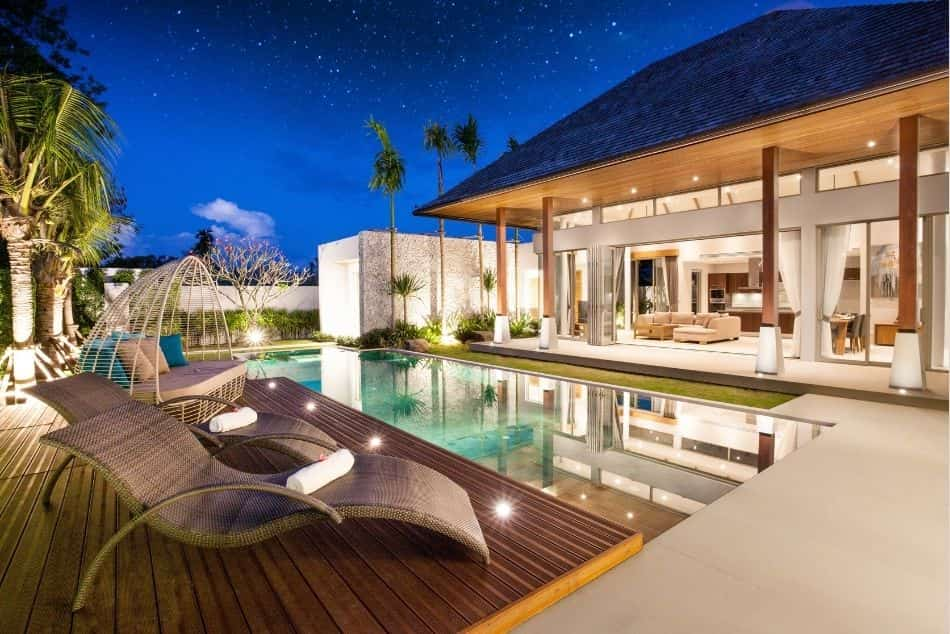 To be frank, though, even if a hotel/Airbnb does have these facilities, do they really end up playing that big of a role in your stay? They could be important to a pro athlete or fitness junkie, but to the average Jane/Joe like me, they are more of a plus than a necessity.
8. Checking in and checking out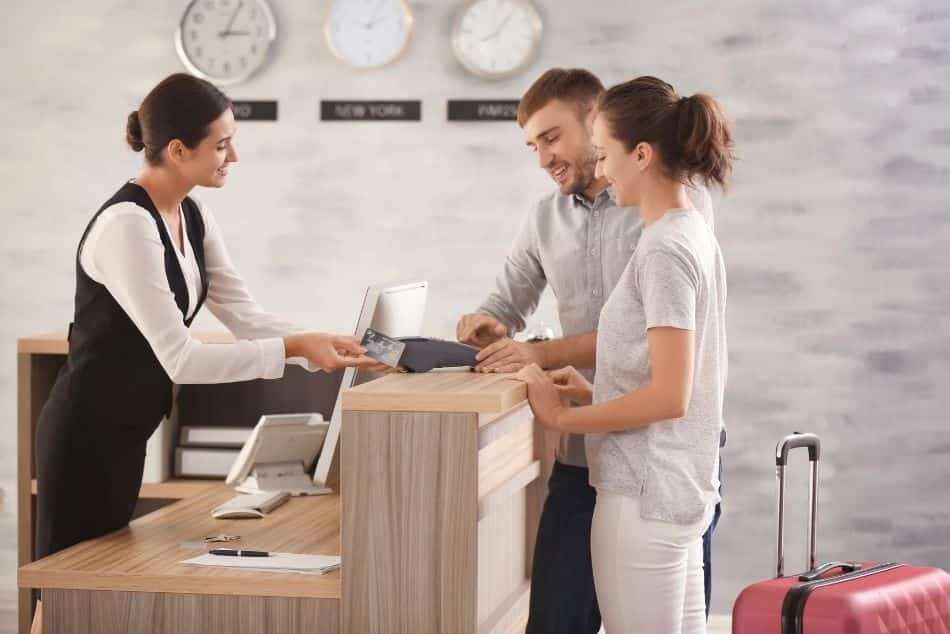 Airbnb can struggle a bit in the Airbnb vs. hotels debate because locating the place in which you will be staying can be difficult. This is because the Airbnb host may not be good at giving clear directions.
When it comes to Airbnb, your chances of checking in early and getting luggage storage after you have checked out are not guaranteed. While Airbnb generally does not offer these services, the chances of finding an Airbnb that does offer them are not that low.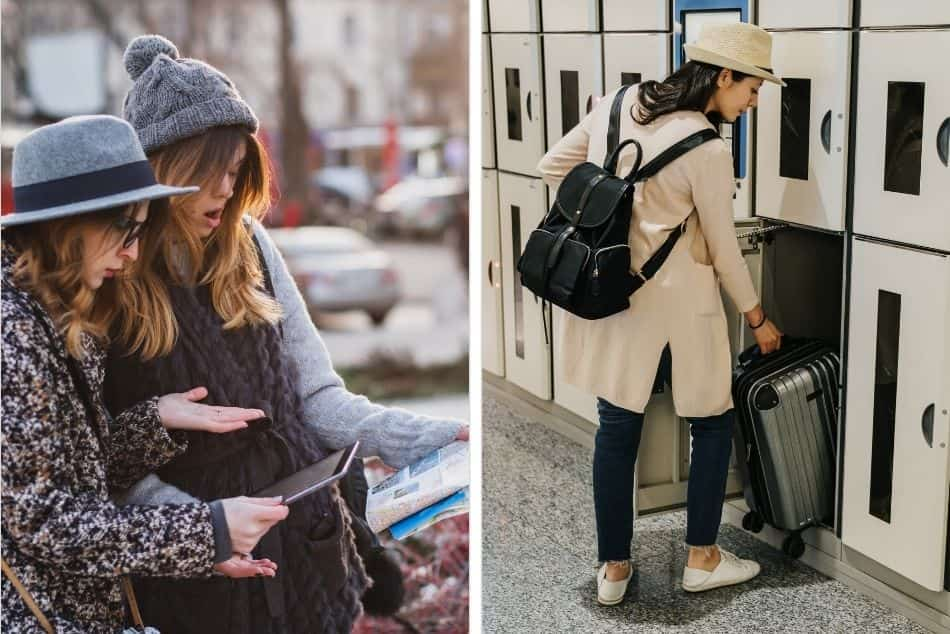 Personally, about half of the Airbnb reservations I have had allowed me to check-in early and leave my stuff after the check out. I once had an Airbnb host in New York that went out of her way to welcome us in person in the middle of the night! She did not just hand us our keys and show us to our room, but she even gave us a tour of the apartment. When we wanted to pay her for this night, she refused to accept the money and made us feel right at home. As I have said, though, there is a 50/50 chance of finding a host like this person I met, whereas the chances of finding a hotel that allows early check-in are not very high.
Luggage storage is always available at hotels, though, which is very important if you do not want to carry heavy suitcases everywhere you go, and finding the entrance of a chain-brand hotel is always less of a hassle than finding the entrance of an Airbnb. Also, you do not have to check yourself into a hotel because the front desk staff are usually present 24 hours a day.
9. Front desk services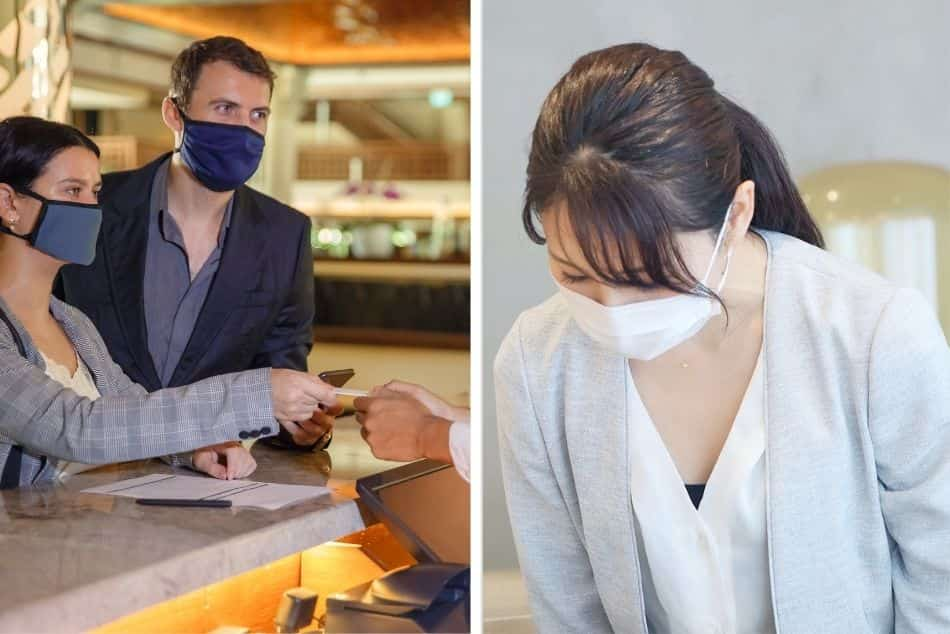 Hotels win big points when it comes to the Airbnb vs. hotels debate because if you have a query, you can call the front desk at any time that you want.
Unfortunately, you cannot call an Airbnb host at any time; however, you can message him/her on the platform. Keep in mind, though- getting an immediate response is not guaranteed. Not getting an immediate response can be problematic, as in our experience. In Singapore, we forgot our key inside the Airbnb apartment, and the host locked it up. We only noticed that our key was inside our Airbnb when we returned.
It was midnight at that point, and we sent our host many messages; sadly, she was out of town, so we didn't receive a message from her until 3 A.M. Eventually, we chose to spend the night at a nearby hotel, and I had to sleep with my makeup on while wearing dirty clothes.
Eventually, we received another message at 7 A.M: she was very sorry about what happened to us and agreed to refund us for that night. She was a great host, to be honest, but I do not think that this would have happened to us if we had stayed at a hotel.
If you forget your key at a hotel, you can simply go to the front desk and have your room opened for you at any time of the day or night.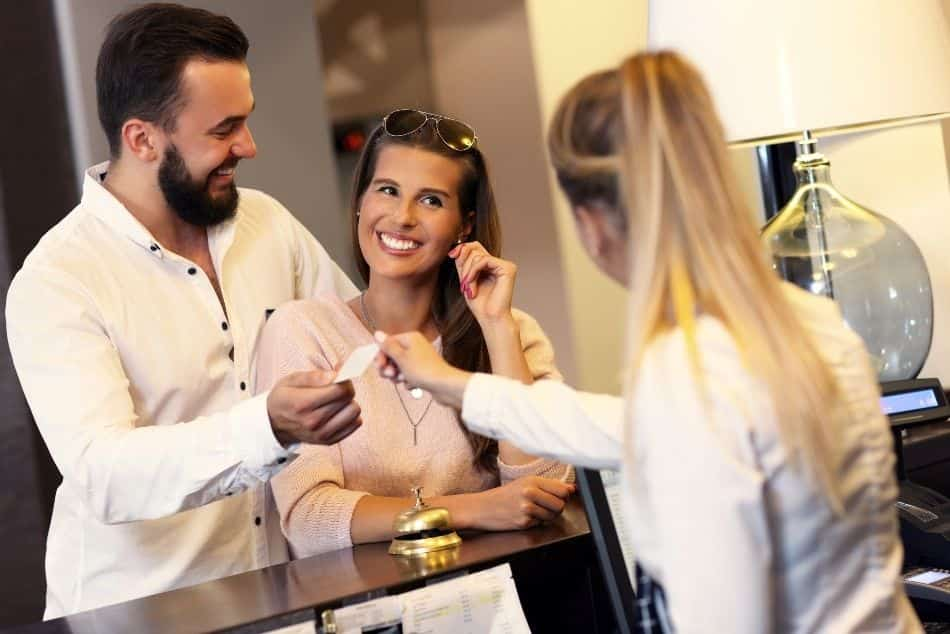 10. Concierge services
If you need the services of someone who can call a taxi for you, make restaurant reservations and/or book your event tickets, Airbnb is not for you. Getting services like these during your stay at an Airbnb will depend on your host's desire to help you.
At a hotel, though, you can ask the concierge to help you book a restaurant table or a tour without having to pay an extra cost. Although you do not have to pay more for the concierge service, you can always tip them if that is okay in the country that you are visiting.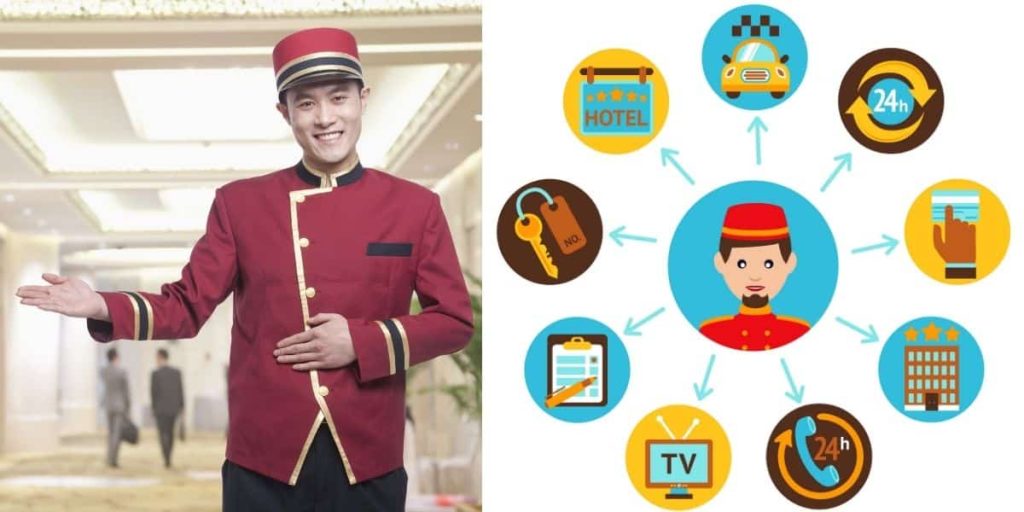 If you think that concierge services are not that important when it comes to Airbnb vs. hotels, you might want to think again. These services can come in handy if you are in a country where you do not speak the local language.
11. Last-minute cancellation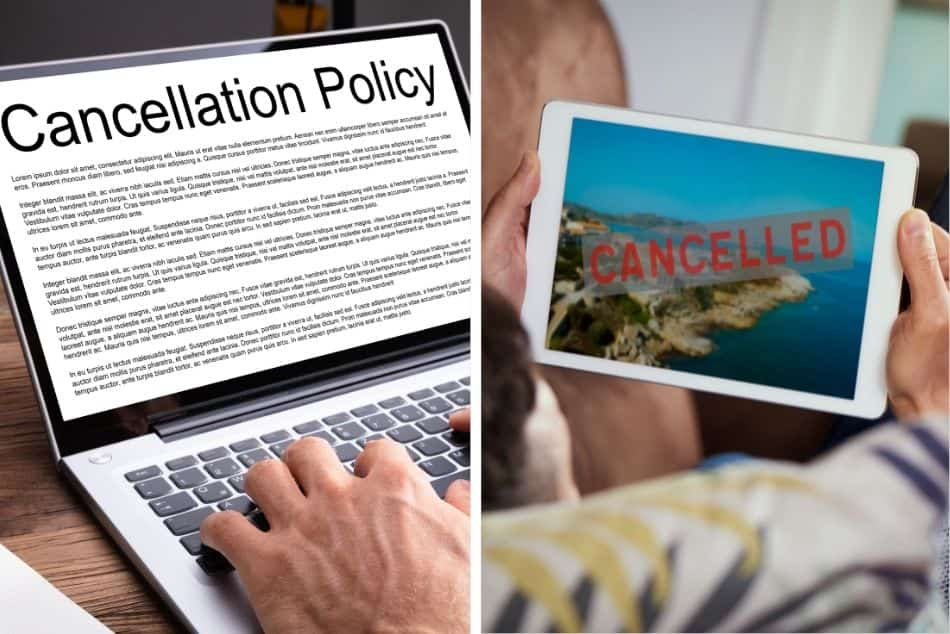 Unfortunately, getting an Airbnb host that cancels your reservation at the very last minute is not an uncommon occurrence. These cancellations are what make many people side with hotels in the Airbnb vs. hotels debate. Most of the time, these last-minute cancellations are annoying and frustrating, especially if you are with a large group; but they can also jinx your vacation plans or work schedule. I know this from experience because it happened to us once after we booked a villa in the Philippines. The villa's host did not even bother to tell us why our reservation was canceled; we ended up having to find alternative accommodation in a rush. If you book a room at any chain-brand hotel, however, you will likely never have to deal with the pressure of finding new accommodation at the last minute.
12. Cleanliness
People who side with Airbnb in the Airbnb vs. hotel debate will often argue that Airbnb rooms have accommodated fewer people than hotel rooms. What they do not realize, though, is that hotels have a housekeeping service that Airbnb does not provide; you must clean up after yourself at an Airbnb.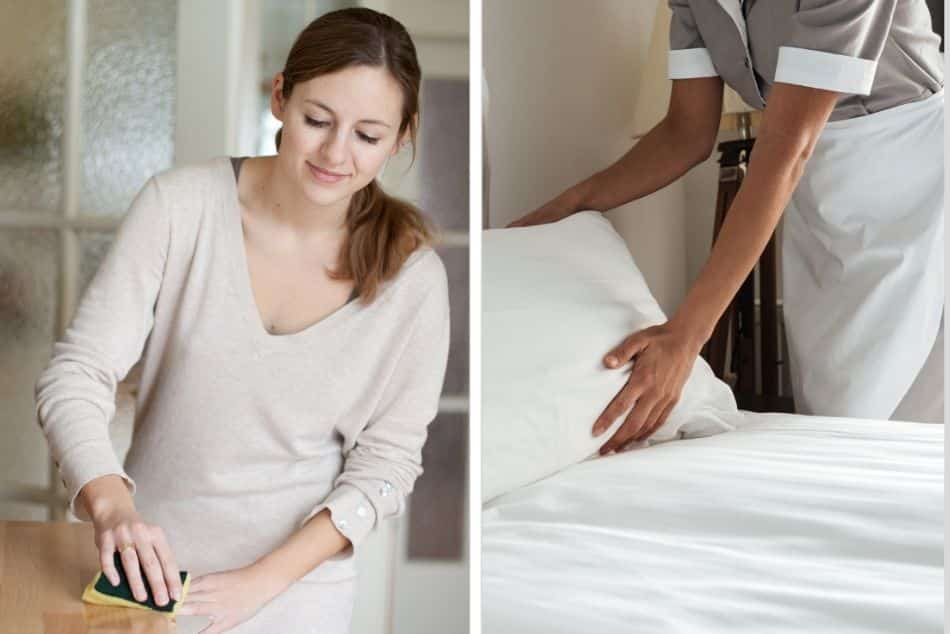 Hotels, on the other hand, will assign people to tidy up your bed, clean the bathroom, change the towels and refill complimentary water bottles. The best part about this aspect is that the hotels provide these services on a daily or bi-daily basis.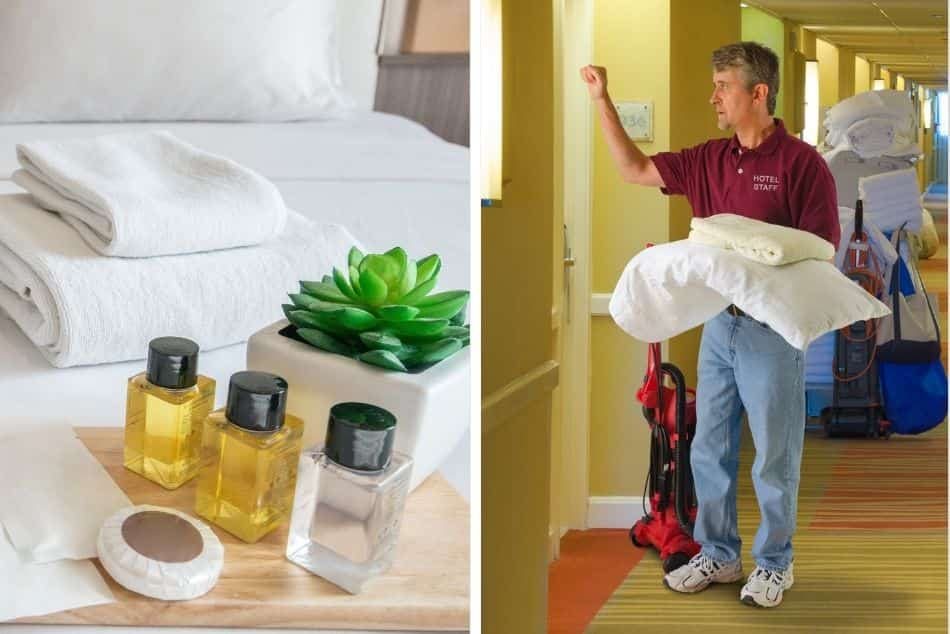 13. Wi-Fi speed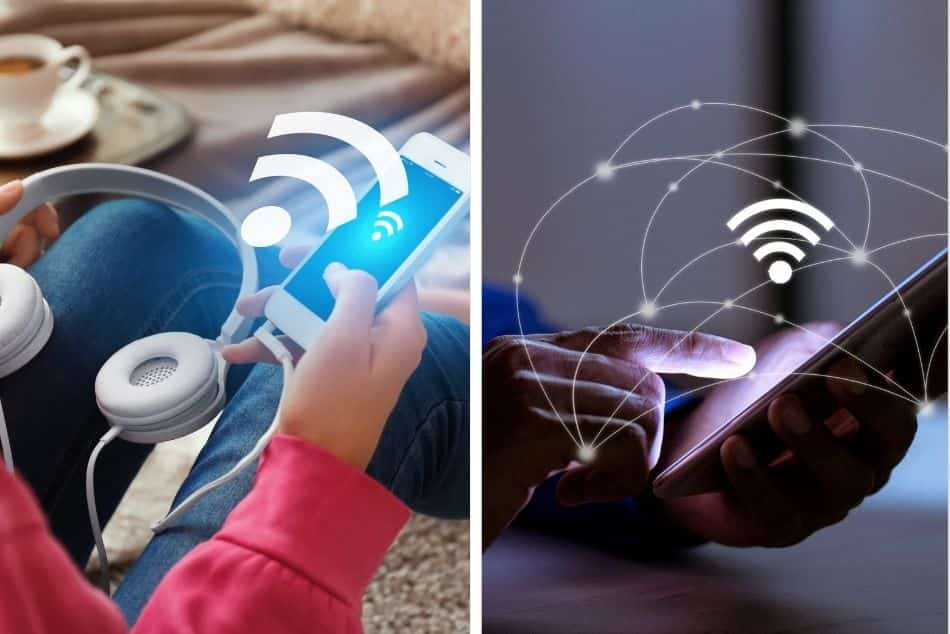 At an average Airbnb, the Wi-Fi that you will get will sometimes be better and more stable than the Internet connection at some hotels. I had this experience when I was staying at a Chiang Mai Shangri-La hotel. A poor Internet connection is not ideal for people who work on a computer, like me, and it can deter people from hotels in the Airbnb vs. hotels discussion.
14. Security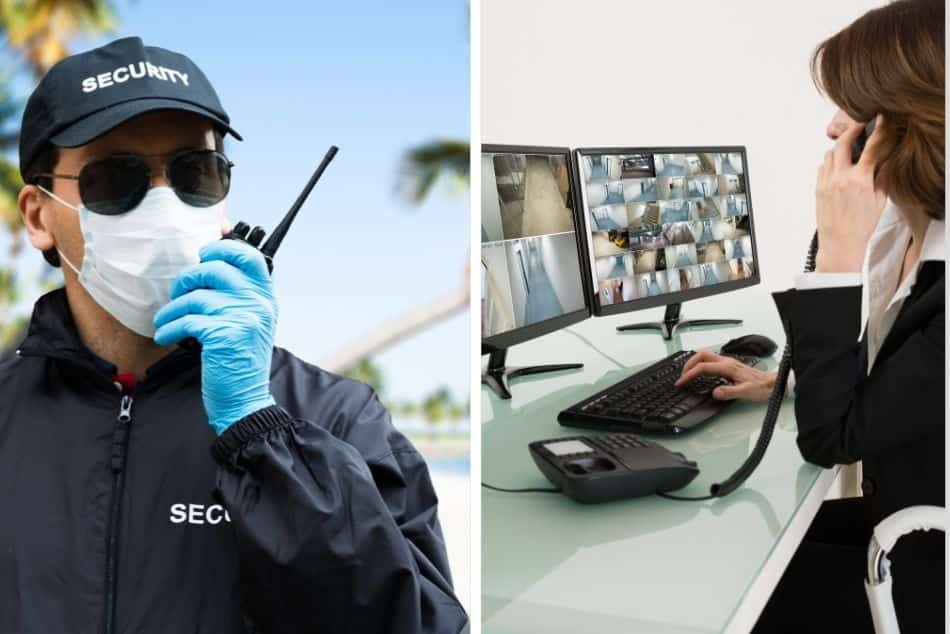 In the Airbnb vs. hotels debate, hotels have the upper hand when it comes to safety. This is because you must ensure your own safety and that of your belongings, largely by yourself during your stay at an Airbnb.
We hear of terrorist attacks every now and then that target five-star hotels. However, I think that we can all agree that you are much safer at a hotel in which you have security guards 24 hours a day.
15. Loyalty programs
Airbnb have discussed launching a loyalty program which they would call Super-guest. They even had their hearts set on launching it in early 2018. Unfortunately, they had to scrap their Super-guest plans. Since then, they have not launched this program, but they are still hoping to launch it in the future.
The super-guest program getting scrapped is why many people who want to use Airbnb are reluctant to hit that "book" button. These people feel that booking an Airbnb will make them lose out on the loyalty points that they may earn at their favorite chain hotels. They also feel like they might lose out on earning free nights at these chain hotels, and they wish to be able to redeem their points. Due to these reasons, hotels usually triumph over Airbnb rooms whenever the Airbnb vs. hotels subject comes up with the loyalty program aspect.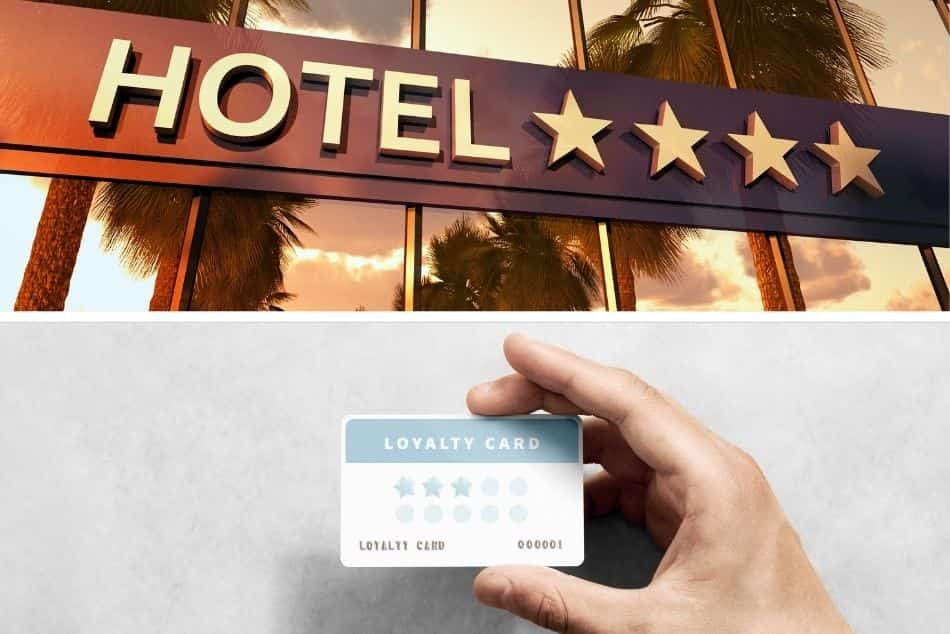 What makes hotels win is that people are not aware that they can earn points even when they use Airbnb. One of the easiest ways to earn points while staying at an Airbnb is by using a credit card that lists travel in its bonus categories. To have total peace of mind, you can choose a credit card that has a broad travel category so that you can guarantee your chances of earning points. There are many credit cards out there that offer loyalty points for traveling, which cater to individuals' and business' needs.
You can also earn points by purchasing Airbnb gift cards. Depending on where you buy these cards, you can also save some money for your next stay. I have seen many discounted Airbnb gift cards on Gift Card Mall and eBay. The best part about gift cards from the PayPal Digital Gifts section on eBay and Gift Card Mall is that they are brand new.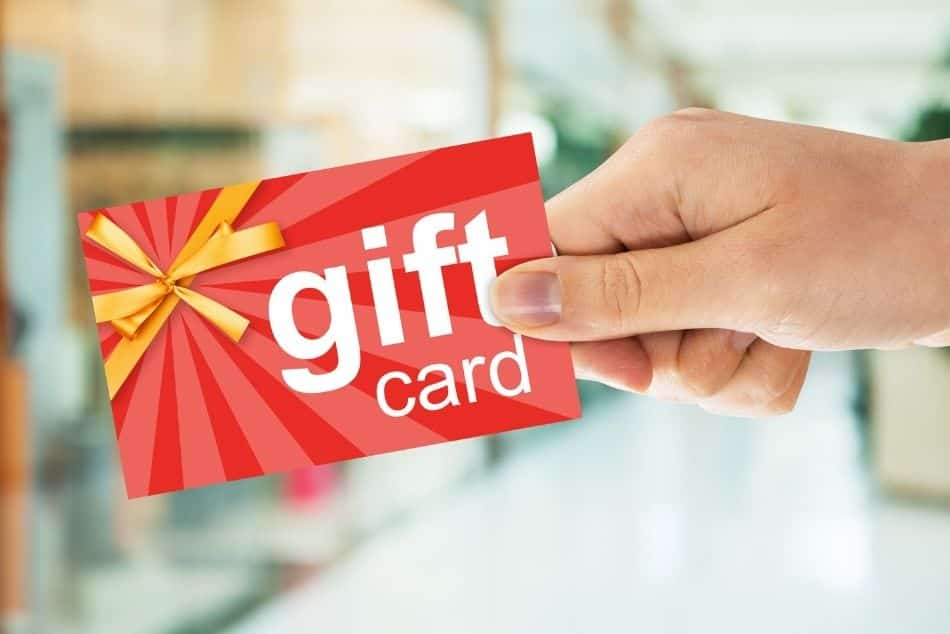 16. The hidden camera issue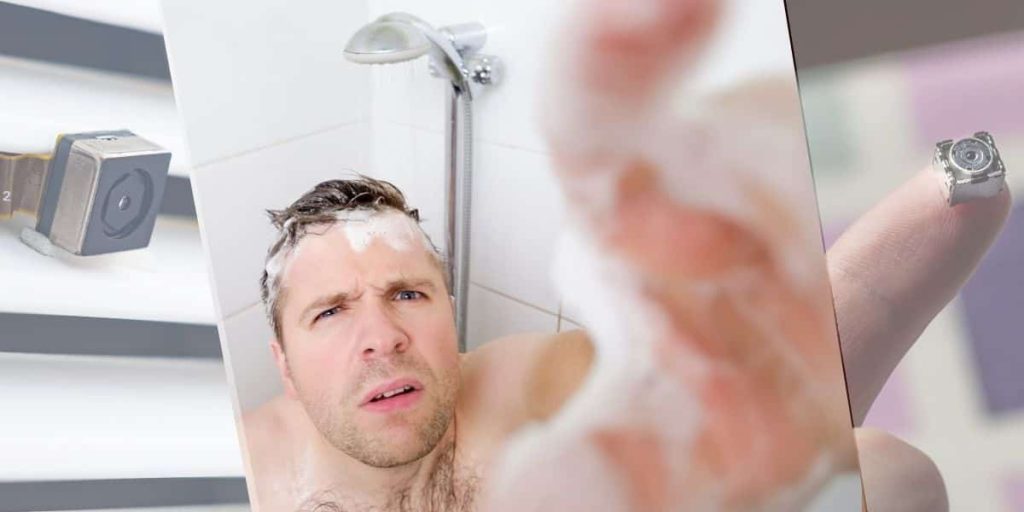 Perhaps the biggest blow that Airbnb has had to deal with in the Airbnb vs. hotels discussion is how hidden cameras are becoming a problem. Many people have complained about finding hidden cameras in their rooms, and one of these people is Max Vest; his story became quite popular.
The first red flag in Max's case is when he was booking, the host called himself Ray, but when they met, he said his name was Ralph. That made Max suspicious, but the excellent rating that his property had, coupled with the many compliments he got from his previous guests, was enough to ease his worries.
As he was about to go to sleep, though, his worries were reignited when he saw two rectangular boxes that were connected to a power outlet. These boxes were facing his bed directly, and they looked like phone chargers from a distance. When Max inspected the boxes more closely, he saw that they were cameras and that they were recording him. He reported this incident to Airbnb, and Max got refunded. He also got to sleep at a nearby hotel for free that night. However, he was not happy with Airbnb's actions before the investigation of his stay with Ray/Ralph. Max says Airbnb could have done more to both support him when he was filing a complaint and to prevent this fiasco from happening in the first place.
On the other hand, Airbnb says that these cases should not alarm people because they are very rare compared to the many good experiences that people have had using the platform. Even though it is true that hidden camera offenses are rising, it doesn't mean you should become turned off completely. Instead, this means you really must take certain precautions before using Airbnb to book a room.
17. Credit card fraud on Airbnb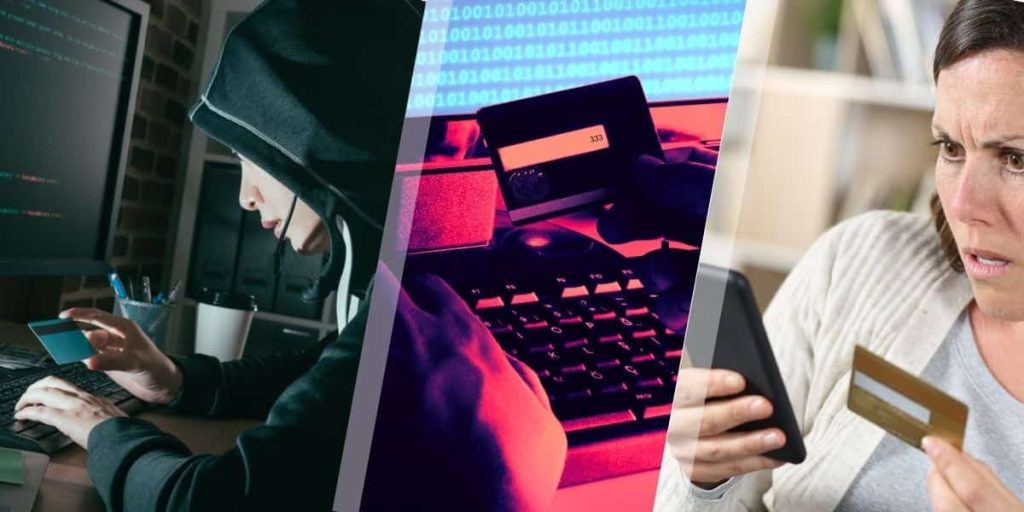 Getting your card fraudulently charged on Airbnb seems to be common, unfortunately. This has resulted in poor ratings for the platform when an Airbnb vs. hotels debate gets brought up. The worst part about these fraudulent charges is that they get carried out by Airbnb, and a friend of mine was also affected. She got billed for a reservation that she did not make. A while later, her money was refunded to her account.
She says that she would not have noticed this transaction had she not checked her bank statement. She contacted Airbnb and asked the company why she had been fraudulently charged, and the person who was handling her request simply told her that he could not say anything about it. Her Airbnb customer care agent said their privacy agreement prevents staff members from sharing this kind of information. He also said that she could get the information if she involved the police. In that case, though, they would only share it with the cops, and she would have to get it from the police. The customer care agent even suggested that the reservation may have been booked by a family member or friend who had access to her credit card. This experience traumatized my friend. She has canceled that credit card now, and she says that she will never use Airbnb again.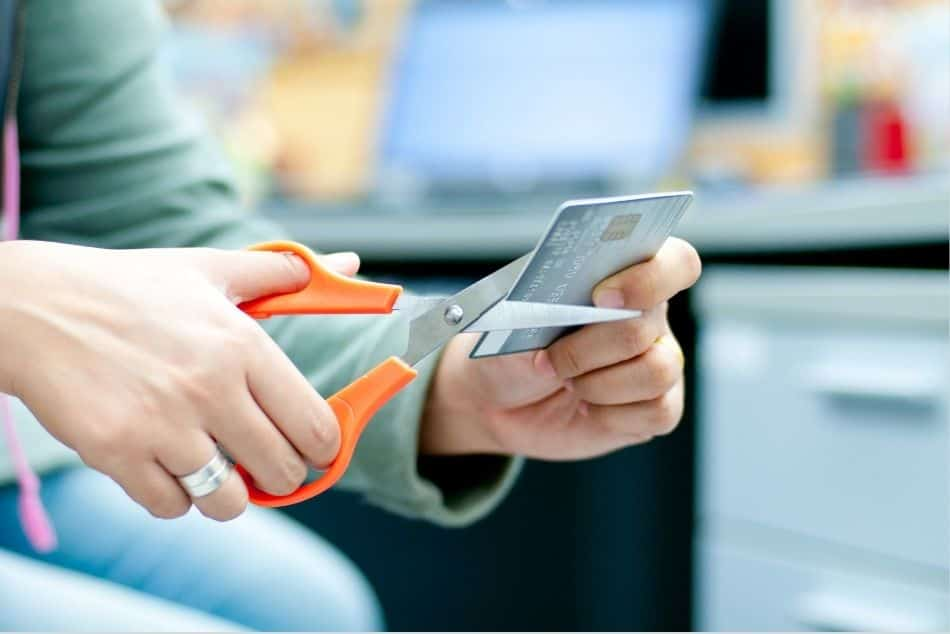 I am not sure if this would happen at a chain brand hotel, but should it happen, at least hotels have a relatively reliable customer care service.
Airbnb vs. Hotels: Which one should you choose?
Hotels and Airbnb rooms cater to different needs, and that is why you will have to consider a few different points about your stay before choosing between these types of accommodation.
For example, the amenities and services that you get at hotels make them the perfect accommodation for business trips.
Since people on business trips are usually busy, not having to worry about the upkeep of the place can be a relief.
Another reason why hotels are good for business trips is that they have great facilities for hosting events and conferences. Many hotels also offer designated areas for business meetings.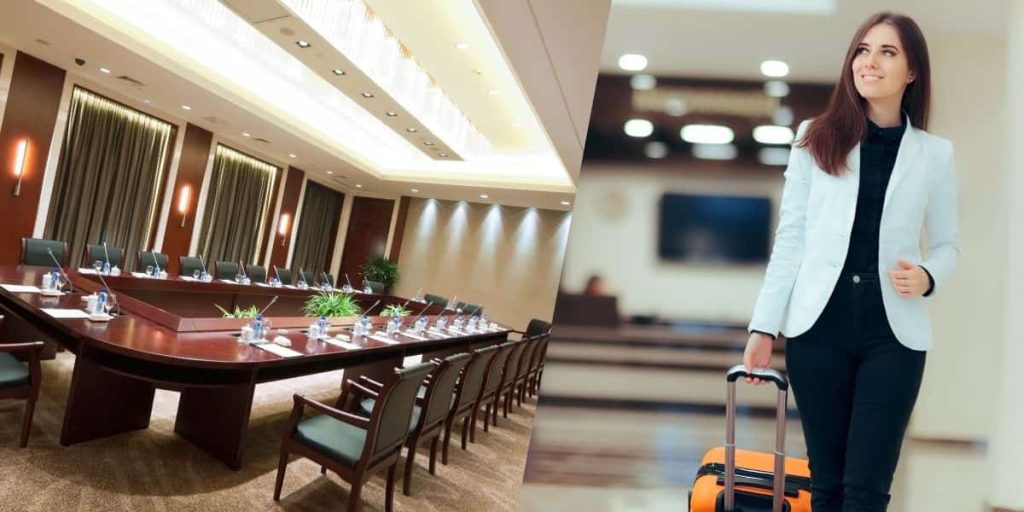 Unlike Airbnb, hotels are usually as advertised, and this is what makes them the perfect option for anyone who does not want any nasty surprises. However, Airbnb is still the best option for people who want to go on a non-work-related vacation.
Airbnb is perfect for people who want to go on vacation with children because most hotels do not allow four people to stay in one room. With Airbnb, though, it is much easier to find a place that will accommodate your family.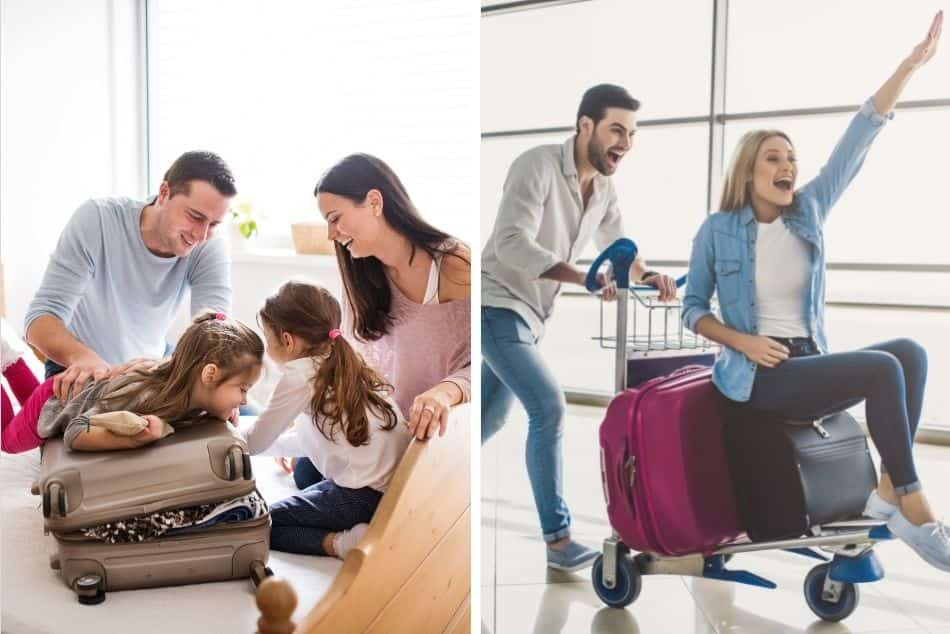 Even if you are not traveling with family, Airbnb hosts usually provide you with a few perks, such as welcome snacks and free breakfast.
Unlike the concierge service at most hotels, Airbnb hosts are usually very helpful, and they will help you because they genuinely want to.
My two cents
Personally, if I were to visit an area for a few days, I would prefer spending my vacation at a chain-brand hotel or a holiday resort. They have rigid standards to which they must adhere, so I would not have to do much research on them before booking.
If my trip were to take more than one week, I would use Airbnb and set enough time aside to research all the potential hosts and their properties. When researching, I normally look for a super host, and I read the reviews one by one if possible. Reading reviews from previous guests will reveal crucial pieces of information, such as how accessible public transport is, and its location based on tourist attractions. Reviews can also help you locate shops around an Airbnb where you can get your desired comfort items and necessities.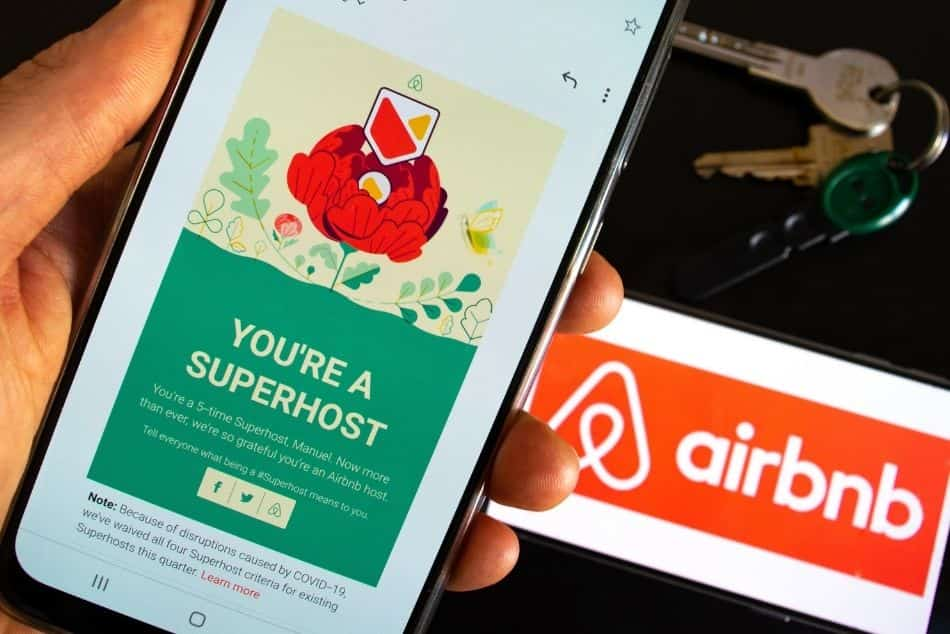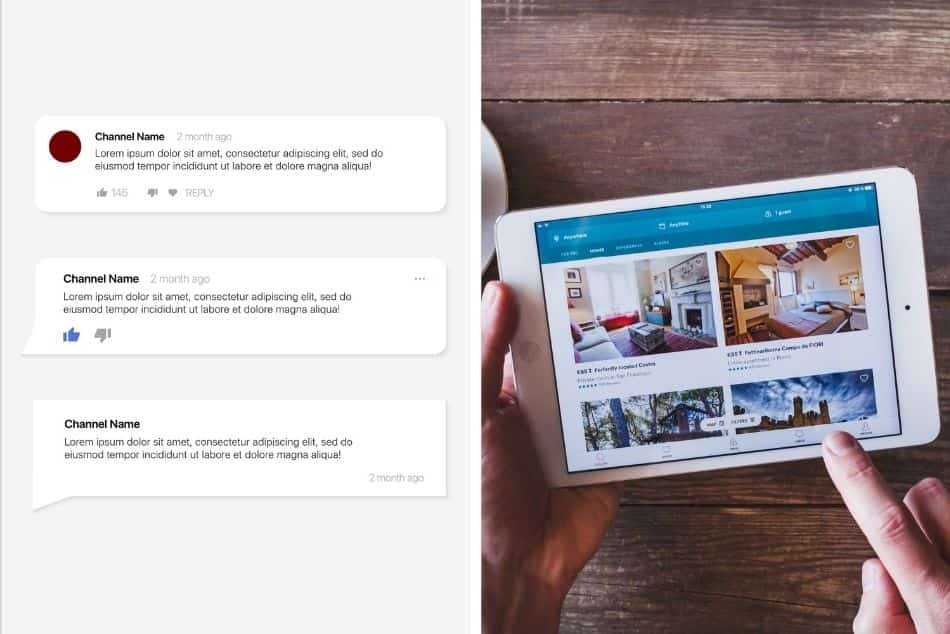 Some reviews will also give much-needed insight into how rough a certain neighborhood really is, and it can potentially save your life. Not all reviews are about serious issues, though; you can find fun facts like how soft or hard the bed is at an Airbnb. With Airbnb, you should clarify what kind of room (i.e. entire room/private room/shared room/entire apartment or house) you are booking. I once found out that I had booked a private room instead of an entire apartment in Singapore. What's worse is that I found this out upon my arrival at the Airbnb.