In the 1920s, the United States of America was much different from what we see today, as there were tons of changes happening all at once. Popular food in the 1920s was also much different, as you will come to find out. In this article, we'll explore the 1920s through popular food to help you recreate that period in American history through your stomach. We'll get to that in a second, but first, we'll talk about the characteristics of popular food in the 1920s, and what the influences were over what people ate.
Characteristics of the Food that People ate in the 1920s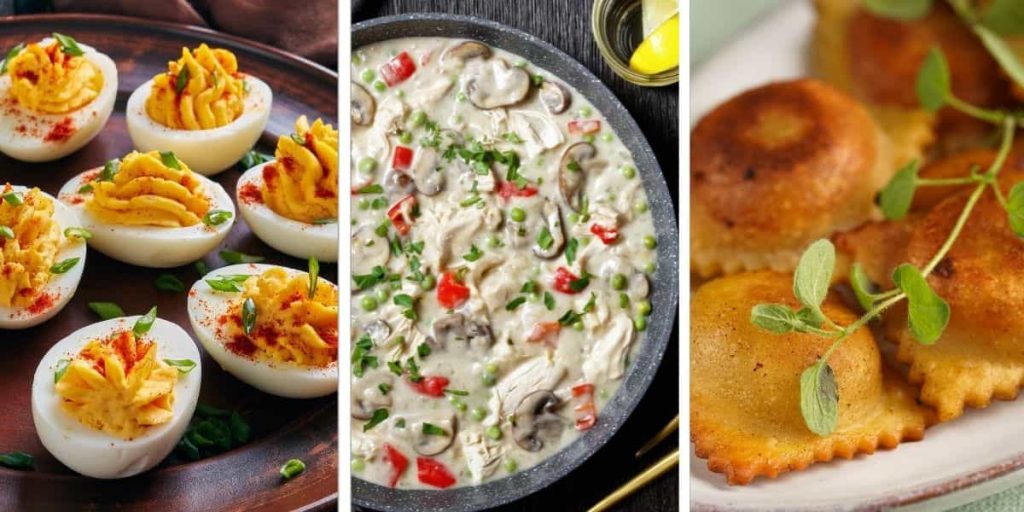 For starters, the 1920s was dubbed "the roaring 20s" because it was a period of revolution and prosperity. It was the end of the first World War, and Americans had a chance to relax and focus on their society.
There was a revolution in areas such as music, art, fashion, dance, politics, and a blatant disregard for traditional norms and even prohibition.
The country was in full swing and there were innovations in technology such as automobiles, radio, sound movies, aviation, and urbanization.
More money also meant more food, and a wider variety of it. The canned, ready-to-make, and frozen food industries saw a boom due to war-time necessity, introducing Americans to a variety of processed foods. Some women who worked while the men were away at war remained employed in the processed food industry, becoming a big help for those who didn't have time to slave over a hot stove. Fresh fruit, vegetable, and milk production also increased, as did cookbooks and diversity in home-cooked meals for housewives. People also spent more money on fast food, just as we currently do a century later.
We'll focus now on what was available at home and in full-service restaurants.
---
Popular food in the 1920s List
As you go through this list, you may notice that some of the popular food in the 1920s is still available today. That will make recreating the 1920s in your home much easier. Some food may seem intimidating at first, but the ingredients to make them are still at our disposal so feel free to experiment with any popular food in the 1920s.
Let's take a look at some of them now:
Appetizers/Starters
Pretzels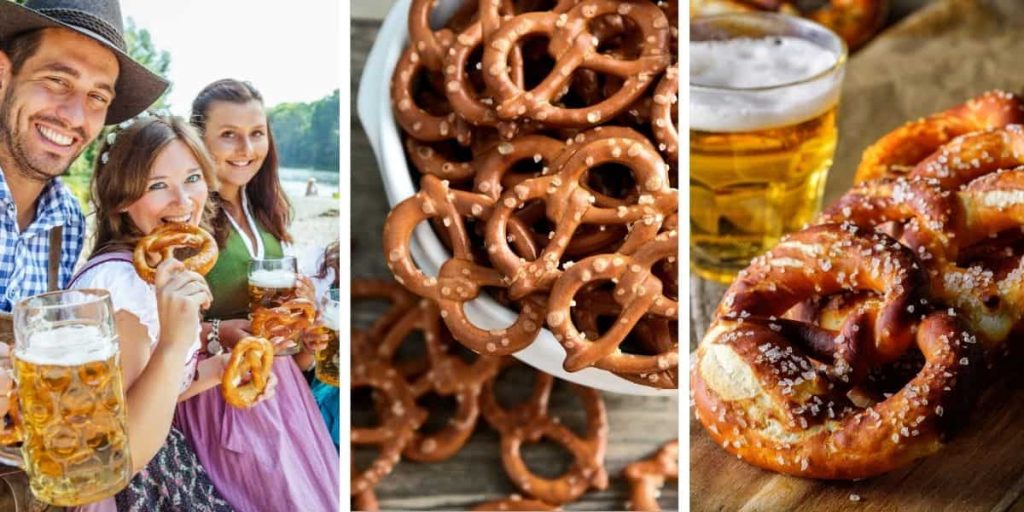 Did you know that pretzels were a symbol of good luck and prosperity? Quite fitting as a popular food in the 1920s! While pretzels are native to Europe, they were one of the most popular appetizers in the 1920s in the United States of America. They were a perfect bar snack, because the salty flavor would get patrons thirsty and the patrons would therefore keep ordering drinks, which was great for speakeasies that had to operate at a lower capacity and in total secrecy. Pretzels were also rebranded as children's snacks, and have survived today as a popular snack option.
---
Speakeasy spinach dip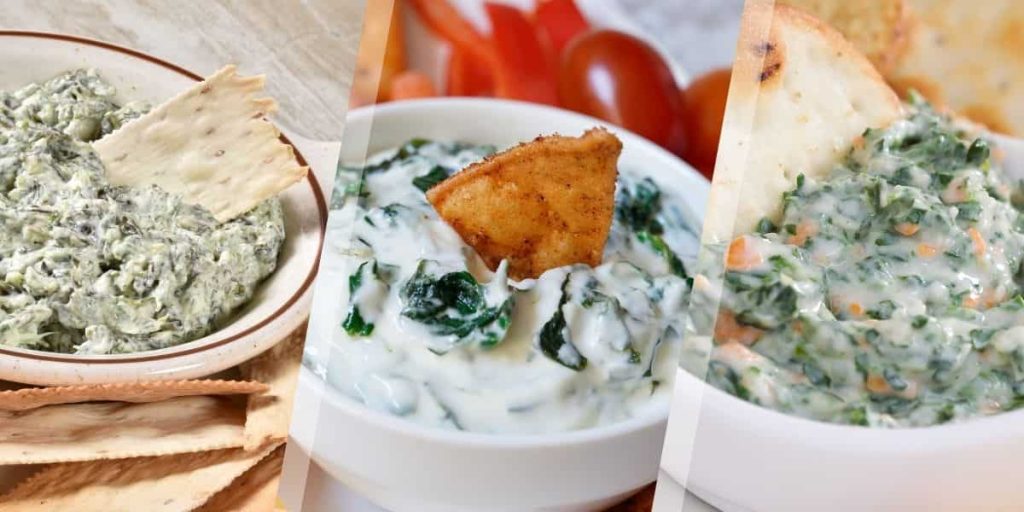 Patrons of speakeasies not only came for the booze, but they also came for the snacks they could chow down on as they interacted with friends and strangers. The speakeasy spinach dip was a hit and was made with simple ingredients anybody could whip up easily. All it took was some sour cream, mayonnaise, and thawed spinach mixed together. It was cheap to make, and it was popular because it was much classier than other popular condiments like mayonnaise and ketchup!
---
Fried ravioli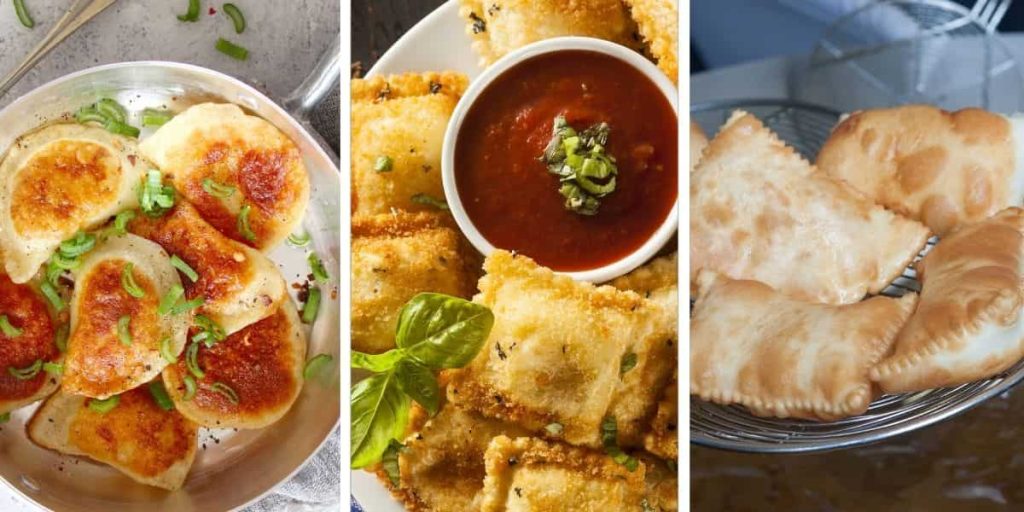 Ravioli was another frozen food that became popular in the United States of America, and that was because many speakeasies were owned by Italian-American families. Ravioli is a popular appetizer in Italy and is a way to make use of meat scraps. Ravioli consisted of pockets of pasta with eggs, milk, seasonings, and breadcrumbs topped with a marinara sauce, served as a hot meal.
---
Deviled eggs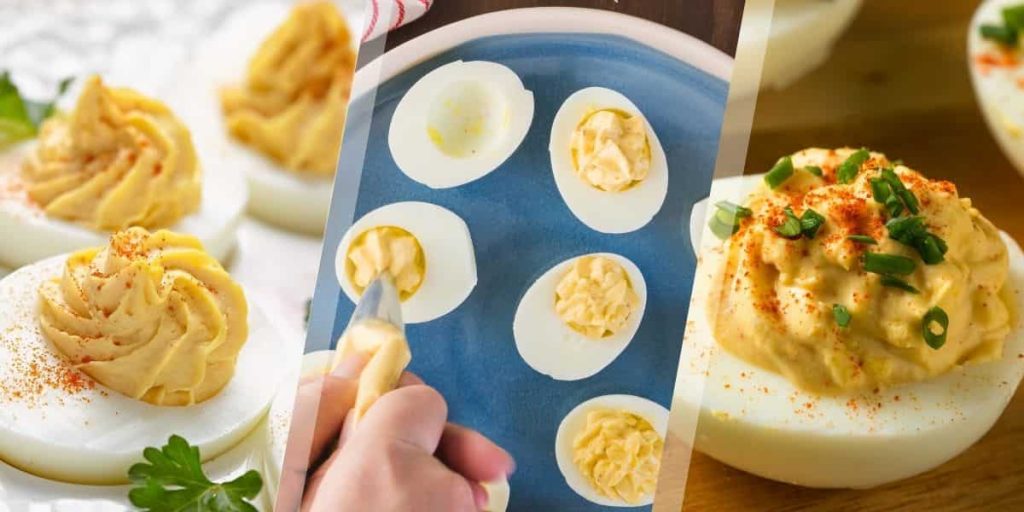 Deviled eggs were the ultimate 1920s appetizer. They were especially popular then because they were easy to make and easy to transport in automobiles. Deviled eggs were served everywhere from outdoor picnics and potlucks to speakeasies and high-class restaurants! This meal turned a simple boiled egg into a treat for everyone. The yolks of the boiled eggs were removed, mixed with seasonings and mayonnaise, cooked, then placed back into the shell. The basic recipe was personalized and customized to suit various occasions and could be topped with something as simple as bacon, or as opulent as caviar!
---
Popular Main Courses from the 1920s
Clam chowder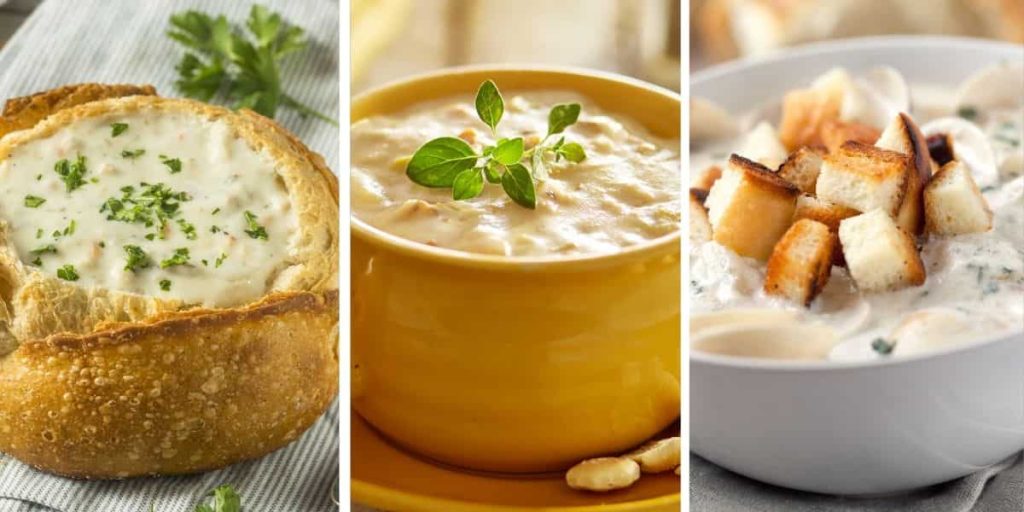 We're not going to chime in on the Great Clam Chowder Debate and try to argue about where it originated. All we know is, clam chowder was a popular food in the 1920s. Clam chowder was especially popular in Manhattan and Rhode Island, though variations of this meal could be found throughout the country. You could find a bowl of this creamy, hearty soup on tables during the week in many households. They usually contained clams, tomatoes, pork, onions, and potatoes, with a side of saltine crackers or slices of white bread.
---
Spaghetti and Meatballs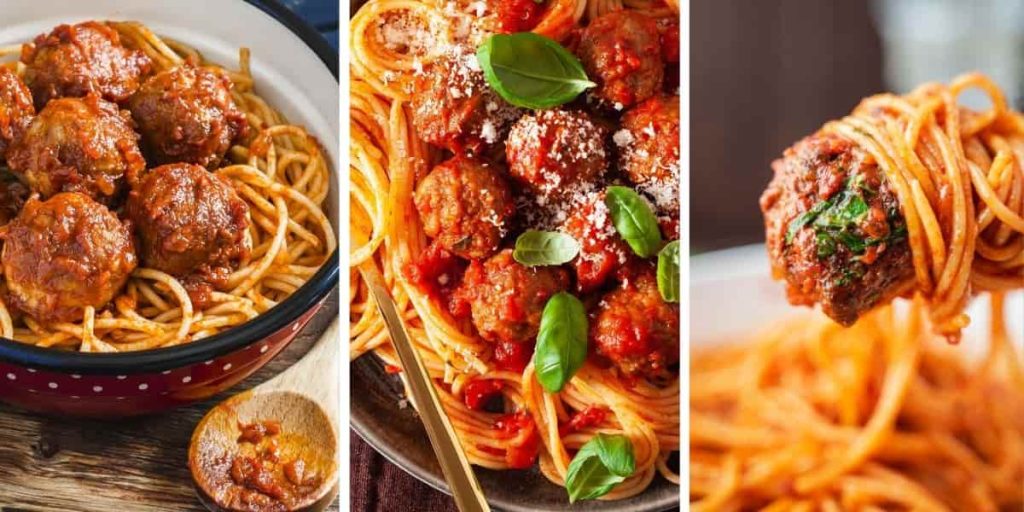 If you're like most people, you probably thought spaghetti and meatballs were created in Italy. But, you'd be wrong! While meatballs were popular in Italy, it wasn't until Italian migrants came to the United States of America that this dish became "a thing". Here, the Italian pasta that was most widely available was spaghetti, and someone came up with the idea to combine it with home-cooked meatballs with marinara sauce (sailor's sauce)! Soon, recipes for spaghetti and meatballs emerged in cookbooks, and the meal was served in homes and restaurants across the country.
---
Baked ham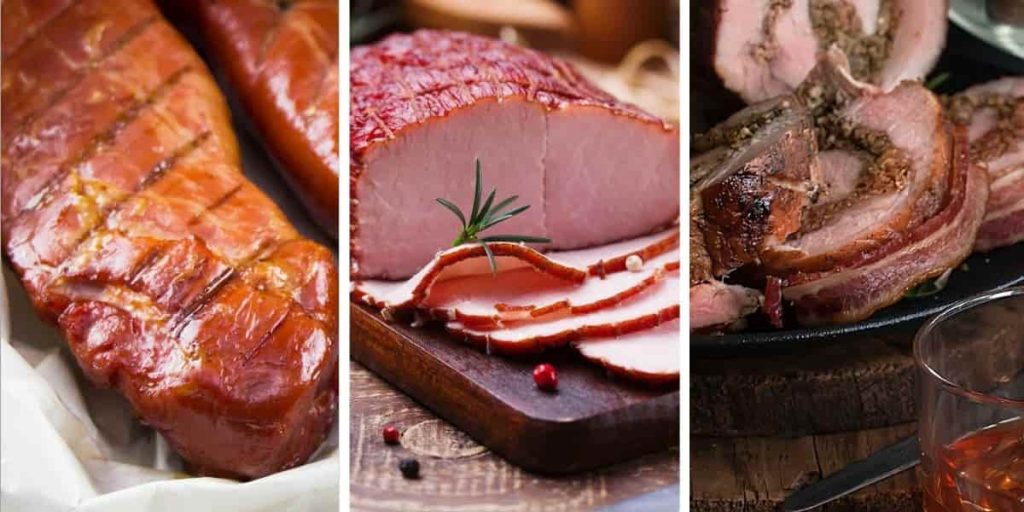 Alcohol was banned, which meant people craved it even more! So much so that they incorporated it into their meals. Prohibition baked ham was generally made with whiskey or bourbon. One recipe involved boiling the ham until tender, then allowing it to cool while soaking in whiskey before adding cloves and breadcrumbs and baking. Another recipe involving bourbon called for brushing the ham with the liquor before baking. This ham was generally served at home, but it was also a big hit in speakeasies where they were served in sandwiches, or incorporated into different meals.
---
Chicken à la king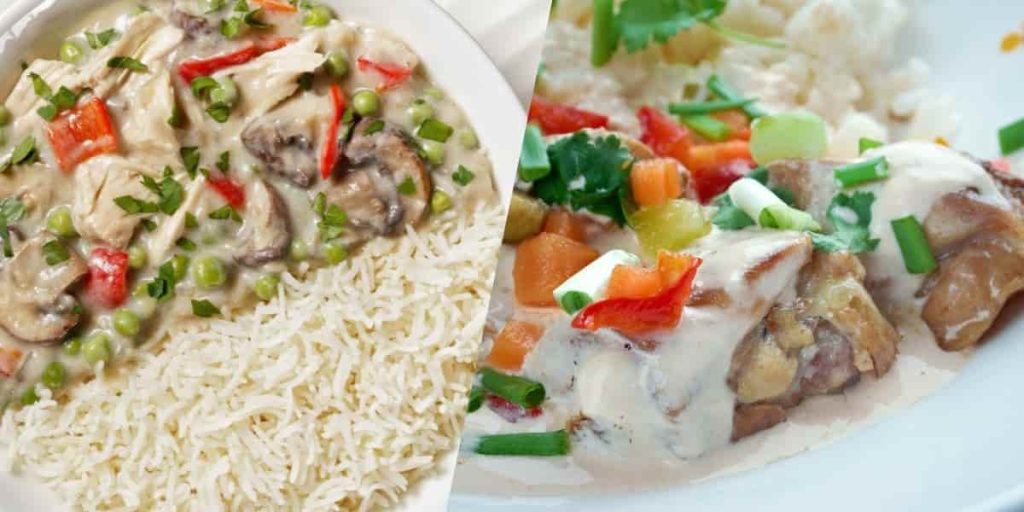 Chicken à la king was a popular home-cooked meal consisting of a creamy sauce over chicken and vegetables with a side of plain rice or noodles. The leftovers were usually served with rolls or bread the next day and made for a filling lunch. Some claim chicken à la king was created in the 1920s, but there are other claims of it being served before the roaring decade. Regardless, there were tons of recipes published for this dish, and it popped up on numerous restaurant menus.
---
Roasted duck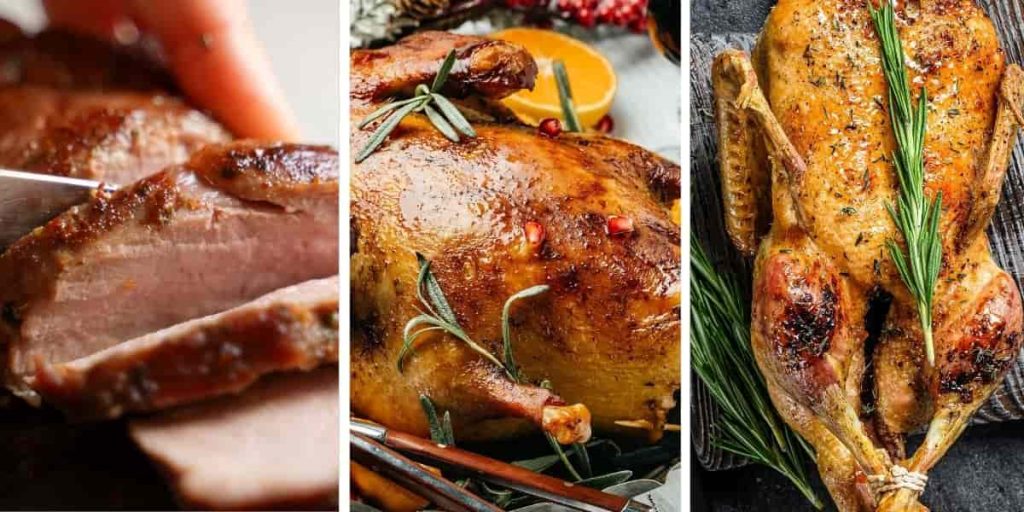 If you wanted to flaunt your wealth or celebrate a special occasion in the roaring 20s, serving roasted duck was one way to do it. This labor- intensive meal was well worth it to people in the 1920s and was in almost every cookbook published. The duck would sometimes take up to four hours to cook, and it could be served with just about anything chicken was served with.
---
Side Dishes
Codfish cakes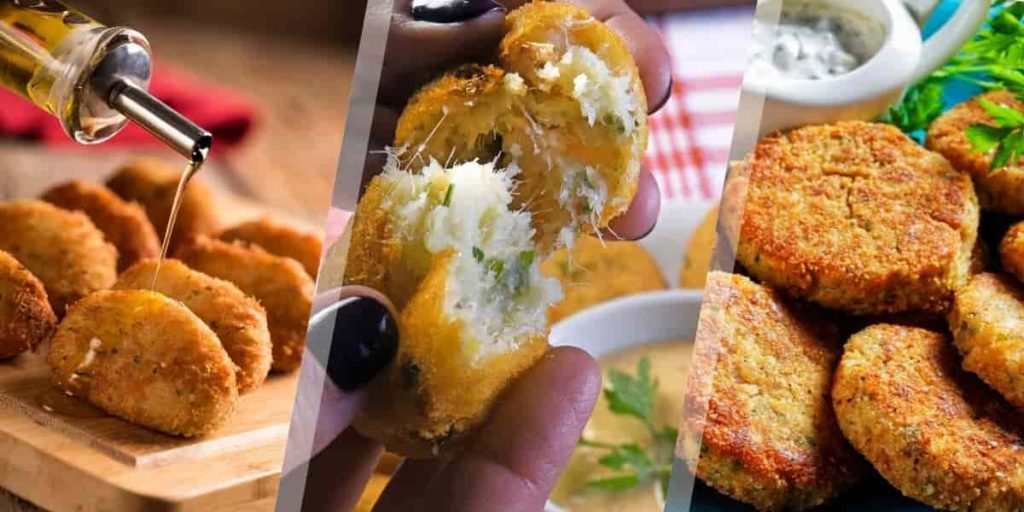 Flapjacks dominated the mornings as a popular food in the 1920s, but codfish cakes were served morning, noon and night, and were a go-to side dish for many. We have the people of Baltimore to thank for codfish cakes, or "coddies" as they were sometimes called. Codfish cakes were easy to make, and their ingredients included mashed potatoes, codfish, seasoning, and eggs, which were then molded into patties and fried. They were also mass-produced in factories in a bid to "not add to a woman's work" and were a massive success, with many being sold in cans across the country.
---
Stuffed celery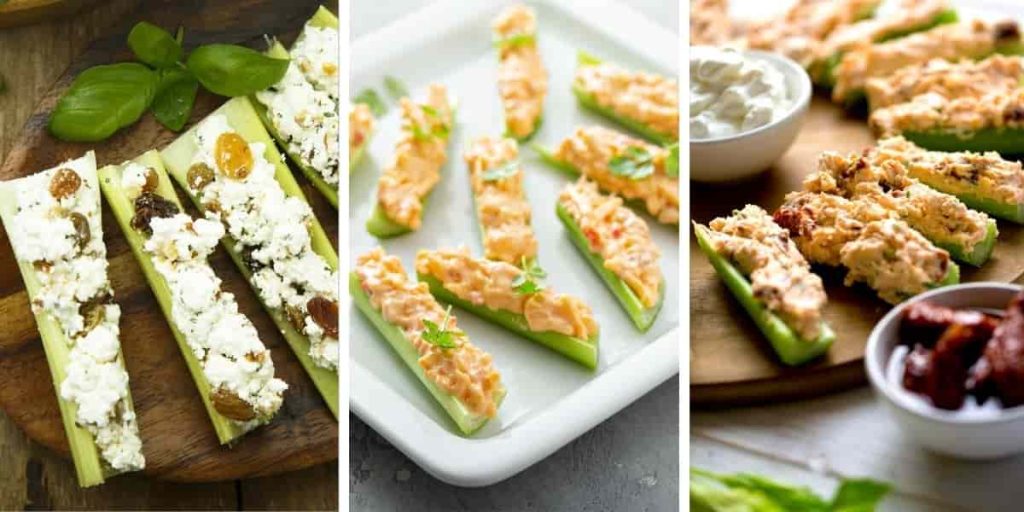 Stuffed celery was both an appetizer and side dish in the roaring 20s. It was easy to make and could be stored in the refrigerator for a few days before going bad. All you needed was celery and cream cheese, and additional condiments of your own, like olives, red pimentos, pickles, and relish. Some people even added bacon bits, pecans, and various peppers to their celery sticks.
---
German potato salad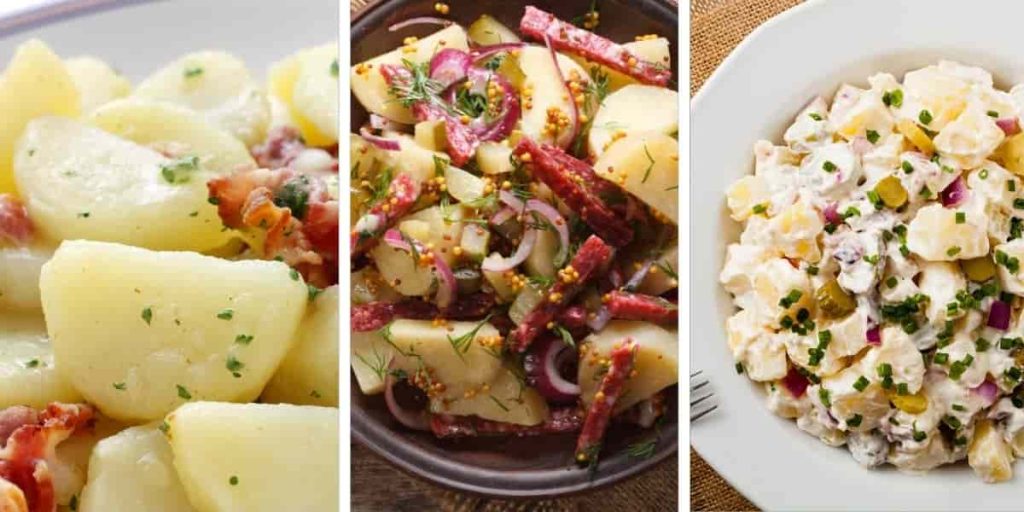 Potato salad has always been an ordinary side dish, but as you know there was nothing ordinary about the roaring 20s. Unlike ordinary potato salad that was served cold, German potato salad was served warm and varied in ingredients. Instead of using mayonnaise, German potato salad used vinegar and bacon bits thickened with flour in a saute of onions, salt, celery seeds, and pepper. It also included sugar and transformed the basic American potato salad.
---
Whole wheat honey rolls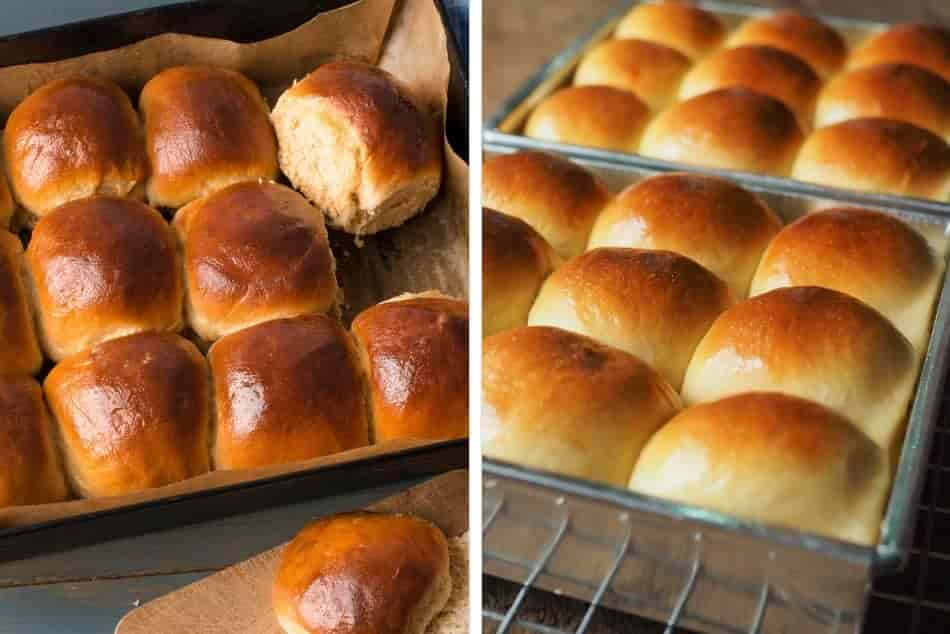 Dinner rolls were sold as ready-to-make mixes that only required water and butter/oil to be added. They were also sold in bakeries and restaurants across the country as a popular food in the 1920s. Some women still preferred to make their rolls from scratch, and a whole wheat honey roll was among the most popular renditions of this versatile side dish. They were made by combining yeast with whole wheat flour, oats, honey, butter, eggs, and salt to form a dough. The dough balls were then baked in an oven for 20 minutes before being served with soups, stews, pasta; some people liked to add a bit of butter to the rolls also.
---
Popular Desserts from the 1920s
Pineapple upside-down cake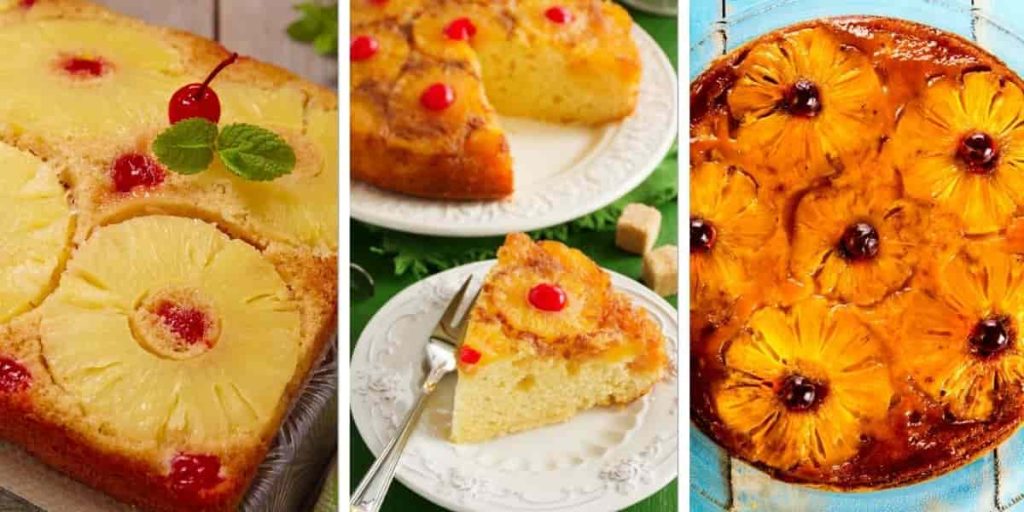 It wasn't till 1925 when a contest by Hawaiian Pineapple Company, Dole called for recipes that America realized how much it loved pineapple upside-down cake! Since then, this classic dessert has remained among the most popular desserts in the country. It's called an "upside-down cake" because the pineapple topping is placed at the bottom of the pan while it is baked. When it's time for serving, the pan is flipped over and the topping appears on top. Some people even add sugar to the bottom of the pan to create a sweeter top layer and add other sliced fruits like cherries, apples, or peaches.
---
Icebox cake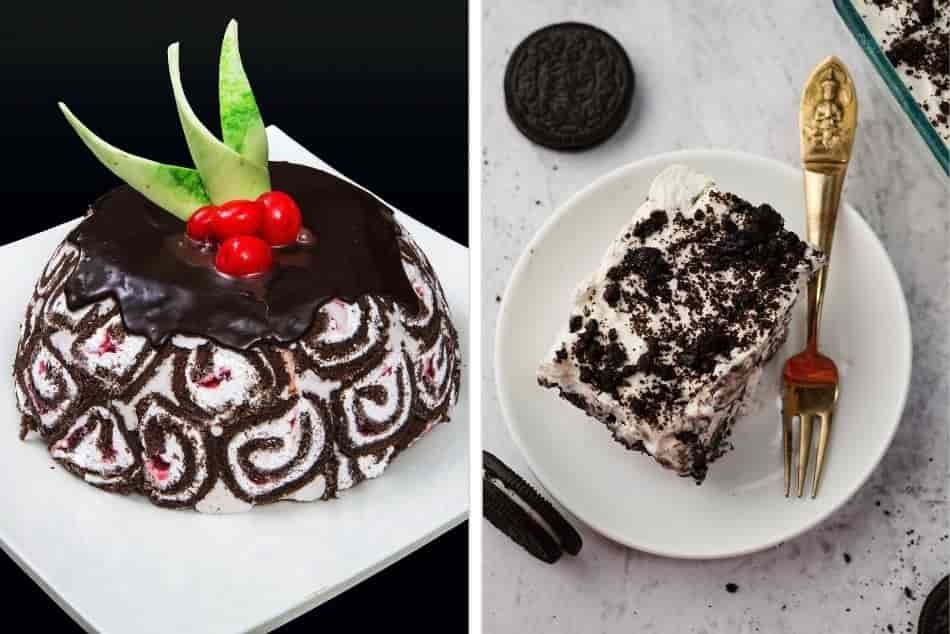 While most cakes require an oven to be made, the icebox cake uses refrigeration. It was a popular food in the 1920s after pre-made mixes became popular, and iceboxes hit the market. Icebox cakes are layered with cookies like wafers or graham crackers, and a mixture of whipped cream, sweetened condensed milk and fruit, and other ingredients of choice, which are then left overnight. When ready, the crackers soften, and the cake is able to stand on its own and be sliced.
---
Jell-o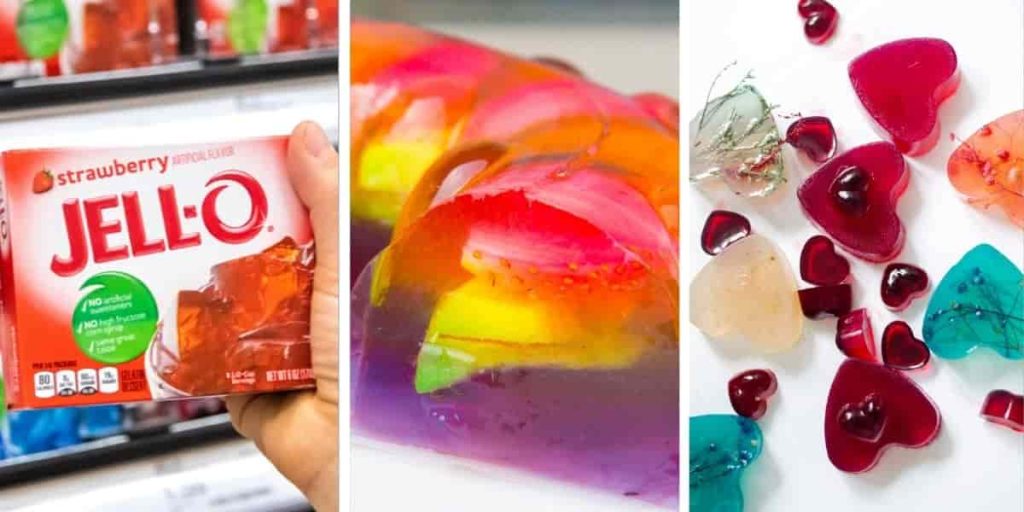 You can't talk about the roaring 20s without mentioning how Jell-O was just about everywhere. The war was over, and production was still booming. Jell-O was marketed as a way to encourage kids to eat fruit and vegetables, and required minimal effort. Jell-O also introduced Jell-O cookbooks that featured various methods of serving Jell-O and they introduced new flavors. Jell-O was more than a dessert at times- it even made its way into dainty tea parties and fancy dinners, served with caviar and lobster!
---
Devil's food cake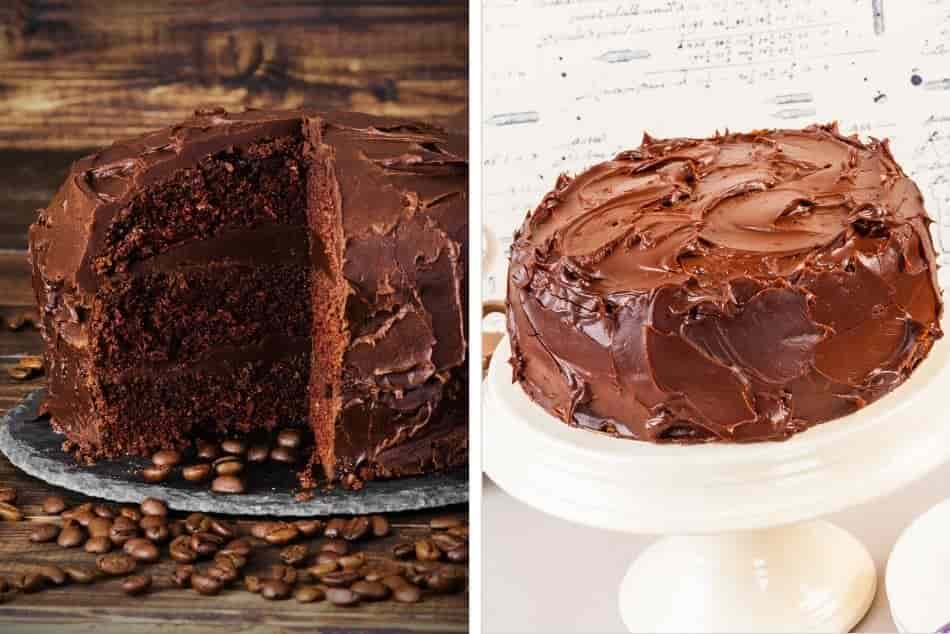 You're probably familiar with this rendition of the classic cake, but did you know it was a popular food in the 1920s? Unlike ordinary chocolate cake, "Devil's food cake" is made with chocolate squares instead of cocoa powder and is said to be 'sinful' because of its indulgent nature. Some call it a cousin to another popular cake, "Angel's food cake" which has a white or yellow color.
---
Popular Drinks from the 1920s
Sidecar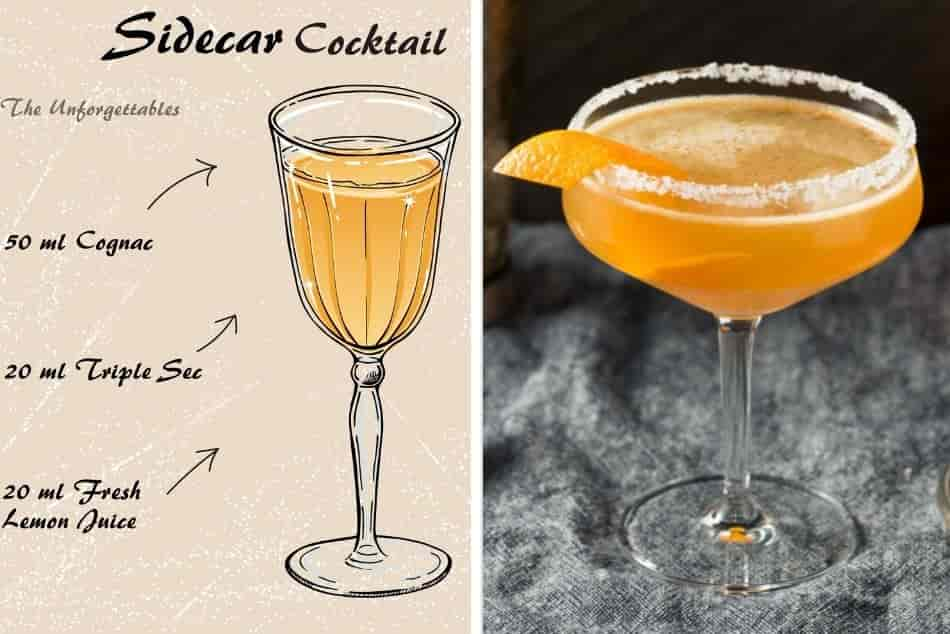 Although alcohol was banned, it didn't stop the emergence of this 1920s classic on the post-war scene. Many credit the invention of this cocktail to The Ritz Hotel, Paris, and its first recipe was published in 1922. The sidecar was originally made with cognac, orange liqueur, and lemon juice but has since evolved with various flairs added to the signature Parisian drink. Sometimes lined with sugar, it was one of the better tasting cocktails of the time since bootleg liquor was often unpalatable.
---
Gin rickey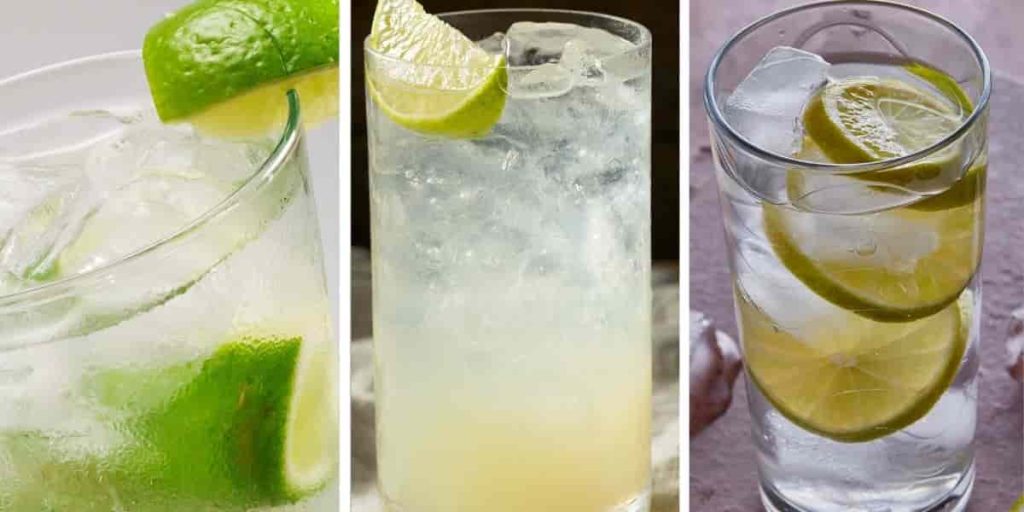 Gin was one of the most popular types of alcohol during the Prohibition era because it was simple and cheap to produce. Back then, it was made with bathtub gin, lime juice, and seltzer, served over ice, and garnished. It was everywhere, from speakeasies to high-profile events, and you can even catch a glimpse of the drink in the Great Gatsby.
---
Mint julep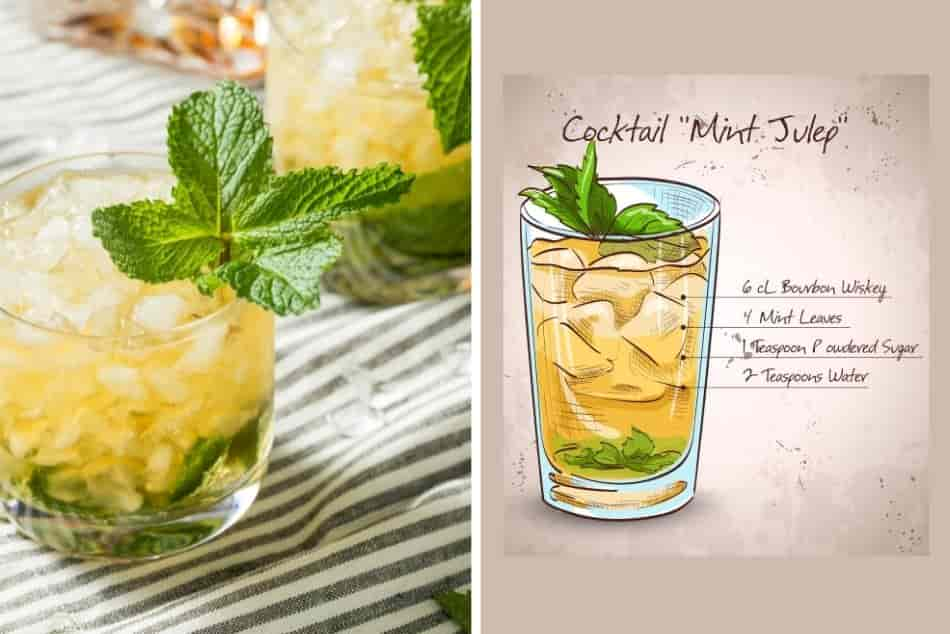 The Mint julep was a popular drink of choice during the Prohibition era. It's made of bourbon whiskey, mint leaves, powdered sugar- or simple syrup and water, served over shaved or crushed ice. It even became the official drink of the Kentucky Derby as soon as the prohibition on alcohol was lifted.
---
Conclusion
Whether you're having a Great Gatsby-themed party or were just curious about what they ate in the roaring 20s, you'll realize that most of the popular food in the 1920s can be made with the same ingredients you use today for various dishes.
Which popular food from the 1920s are you going to try first?