Back in 2018, we visited New York City, and I had a marvelous time! What I really enjoyed the most about my visit was touring New York City in a helicopter because it offered a bird's eye view of the metro area.
How We Got Wind of the Helicopter Rides in New York City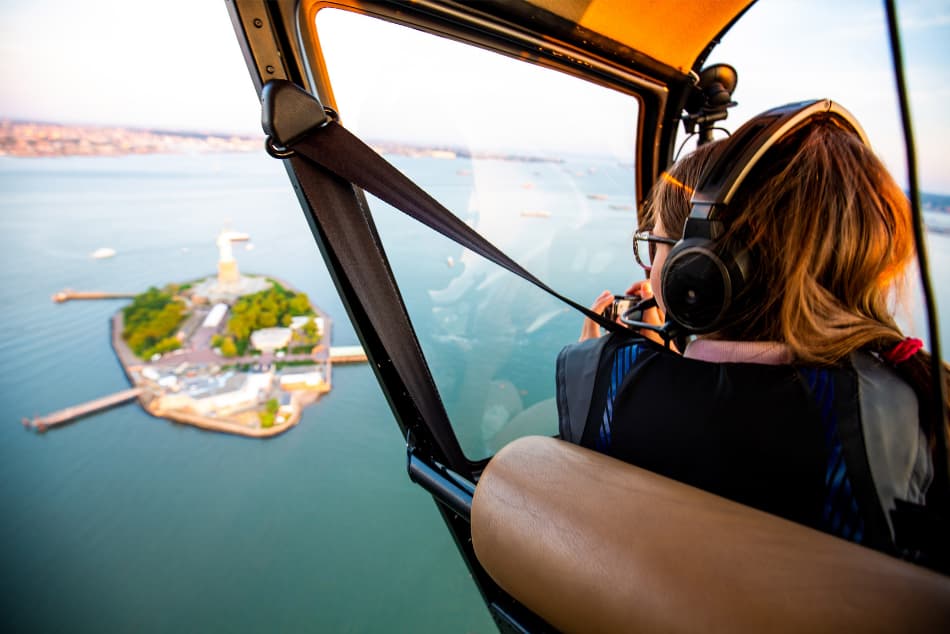 While I was planning our trip to The Big Apple, a quick Google search on what I could do during this trip showed me that I could book a helicopter tour. I then searched a little more to find out exactly what I needed to do to get on one of those rides, and that led me to a site called Klook. I chose the Ultimate Tour package, picked a date, and clicked "Book Now." The website then wanted me to create an account.
After I successfully created my account, the site led me to another page that asked me to choose two timeslots for the helicopter ride. After filling in some personal details and settling the payment, we received the e-vouchers from Klook via email. We'd use these e-vouchers as tickets when we got to our point of departure. We could either print them or show them to the check-in staff on our smartphones.
Who Organized Our Helicopter Ride in New York City?
Even though you can book these rides on Klook, this company doesn't organize the tours. Klook is just a multinational booking service that works with over 100 tourist destinations internationally, including top destinations like Disneyland and Universal Studios' theme parks.
A company called HeliNY organized these tours. In 1985, two top pilots (Lesley Taylor and John Kjekstad), who share a total of 60 years of experience in the aviation industry, started the company. While HeliNY focuses mostly on providing helicopter tours, they also offer aircraft management services. You can even charter helicopters from them.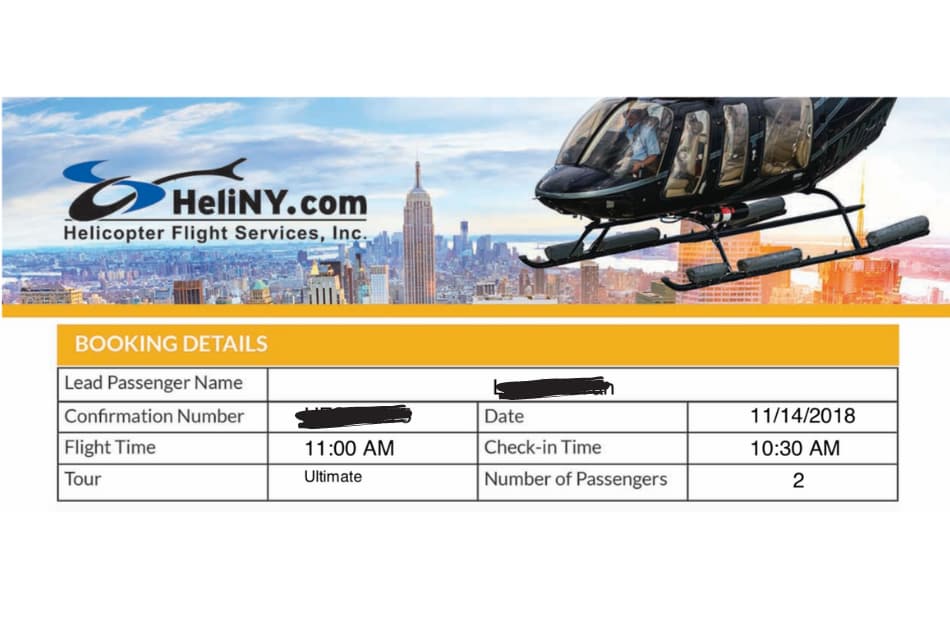 The Ultimate Tour Itinerary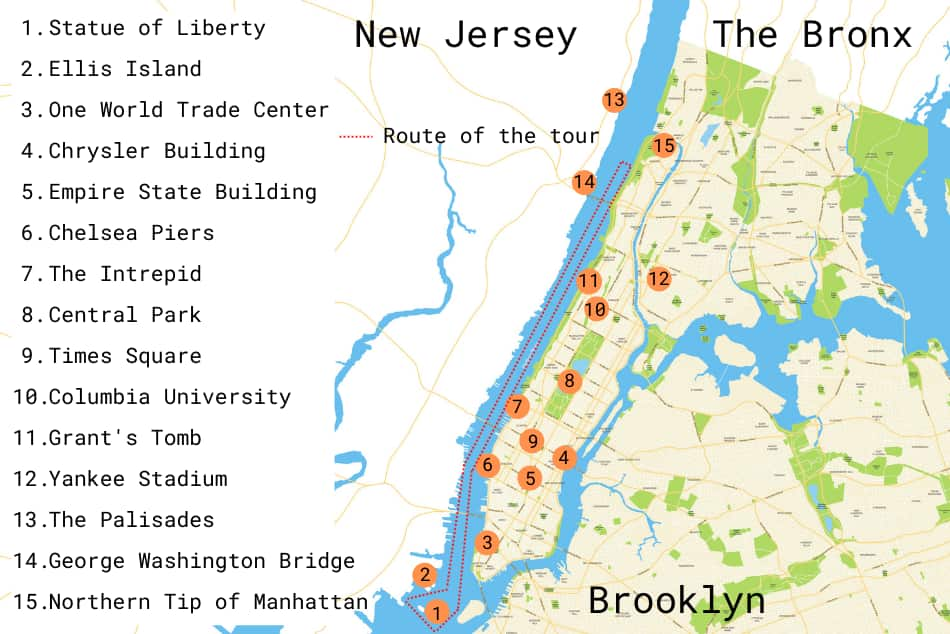 Right before payment, I did a quick check on where this helicopter ride in New York City would take us just to make sure that it would cover sights in which we'd be interested. HeliNY had an itinerary on its website that listed 15 places we'd be able to see on the tour. The website also included two maps; the main map showed exactly where the helicopter would be traveling on its journey up the Hudson River. The other map was a bit more detailed, and it showed the exact locations of the sights that we were going to fly over. It was also possible to make a reservation for a ride directly through the HeliNY website.
How Much Do These Helicopter Rides Cost?
We paid around USD$260 per person to spend around 20 minutes hovering over New York city like hawks. 2018 was a while ago though, so if you'd like to give this ride a try, you'll have to check how much it costs now.
Where Does the Helicopter Take Off and How Do You Get There?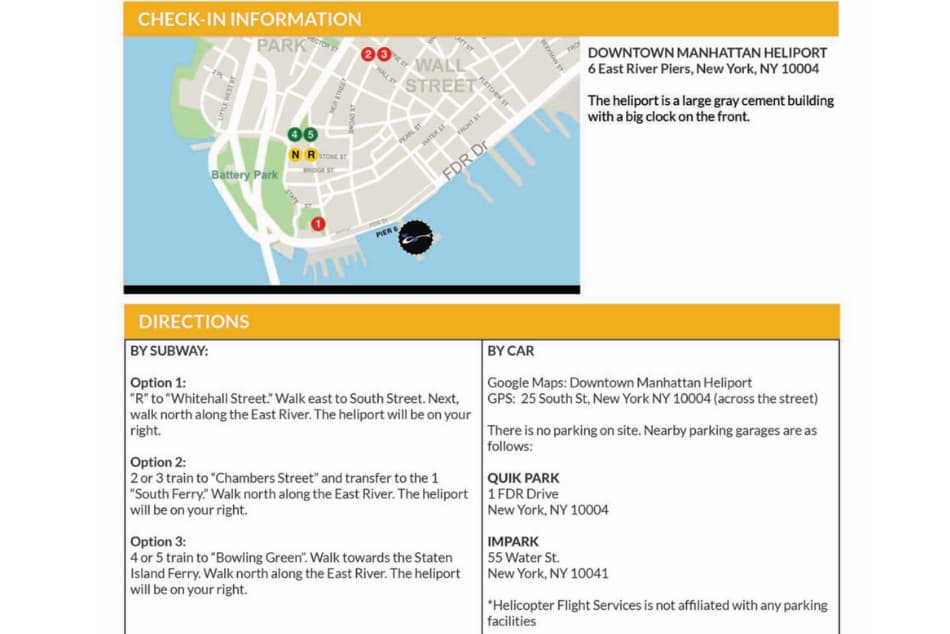 As you'll see in the e-voucher, the helicopter departs at 18 E River Bikeway, New York. Getting to this place from the South Ferry subway station will take just five minutes if you're walking. To get to this place using Google Maps, just enter "downtown Manhattan heliport" in the search bar. If you're using a GPS navigator, try entering the address that's on your e-voucher if searching for the downtown Manhattan heliport doesn't work.
We finally took the subway to get to the heliport. When we got off the train at South Ferry station, we saw some people selling tour tickets.
Once you are out of the subway, go left, and you'll be heading to the heliport; if you go right, you will be heading toward the Statue of Liberty tours. If you want to make sure that you don't take the wrong turn, ask one of the ticket sellers to point you in the right direction.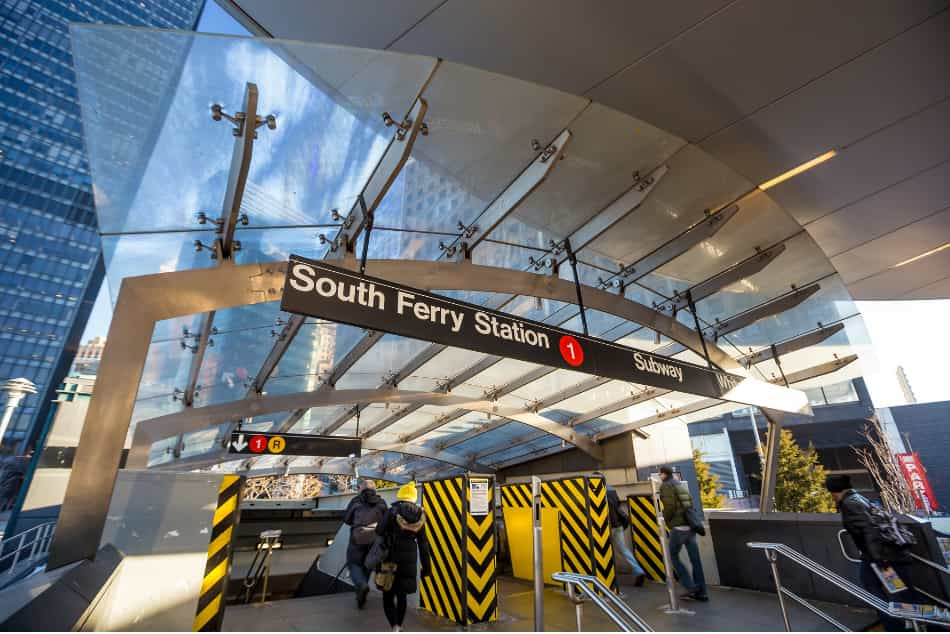 To get to the heliport via taxi or car, note that traffic can be a big problem. Keep in mind that the check-in time starts 30 minutes before your time slot. If you arrive late, you'll have to pay a $50 rescheduling fee. To avoid this, make sure you steer clear of heavy traffic as best as you can.
Checking-In at the Heliport in Manhattan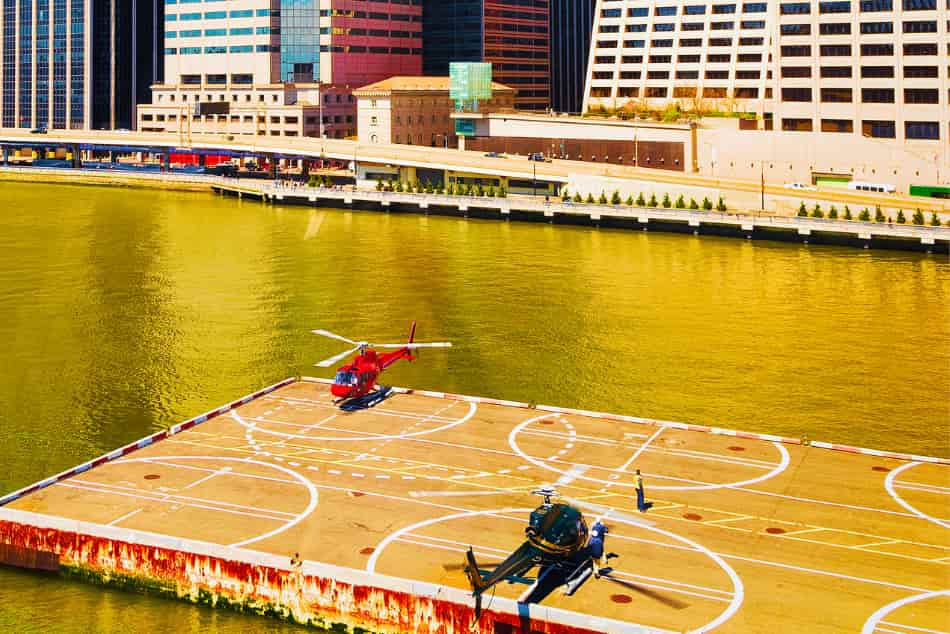 When we arrived, we showed the e-voucher to the check-in staff and waited for a few seconds while they processed it. After checking in, the staff arranged a place for us in the waiting room. They asked us to leave our belongings in one of the lockers, and then handed out a foldable life jacket that looked like small bags to ensure our safety as we flew over the Hudson River. They also asked how much each person weighed.
Relax; it's not a personal attack. They just want to know how much you and the other passengers will weigh in total. You'll need to be truthful about your weight, so you can fly in a helicopter that'll be able to transport your total weight safely.
The waiting room has a big screen that shows a video covering safety guidelines for the tour. Some of the rules that the video reviews will advise you against taking pictures or walking around freely on the heliport. Apparently, the video also shows that the only items you can bring on the helicopter are your sunglasses, and your camera or your phone.
Pay close attention to the video, guys!
What Happens Before the Helicopter Takes Off?
A certain part of the video also showed us that we'd need to walk toward the heliport in single file. When we reached the port, there was a special lane marked for us to walk through that led to the helicopter. We were strongly advised against stepping out of the marked area. That made me think about what would happen if someone would be daring enough to break this rule.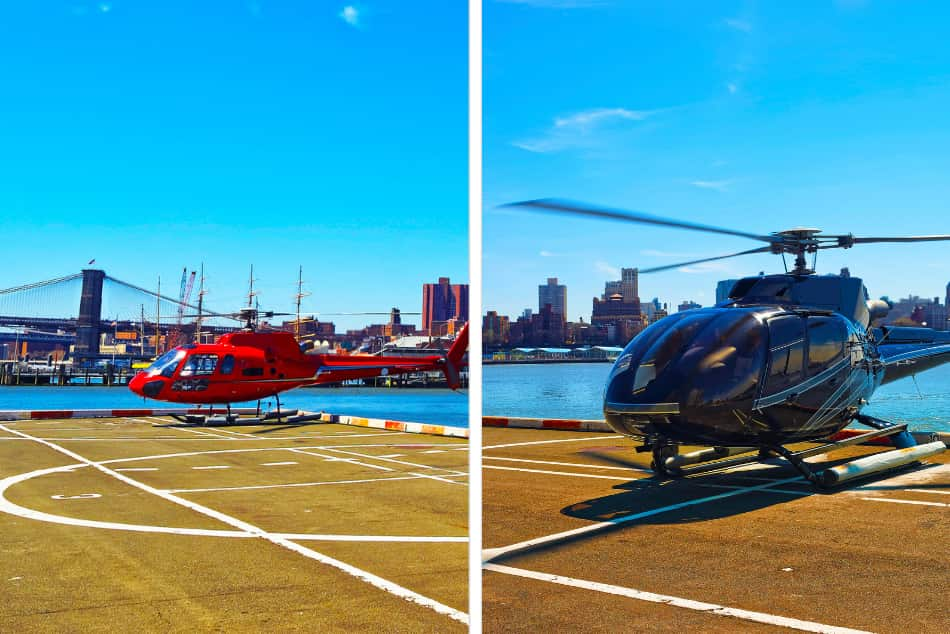 In the video, we learned that our helicopter could only accommodate seven people besides the pilot, and three people would sit in the front row seats with the pilot. Luckily, we got to sit in the front row with the pilot: the best seats in the helicopter.
How to Get Front Row Seats in the Helicopter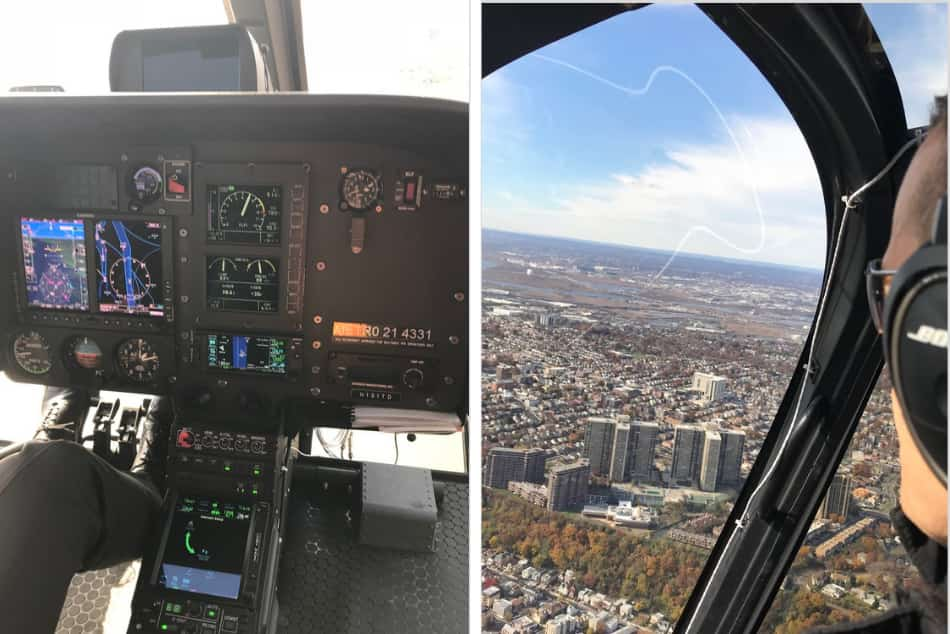 If you didn't believe me when I said that the staff weren't taking a dig at you by asking for your weight, I have a surprise for you! Weight is the only factor that determines who gets to sit with the pilot, and whoever that person is traveling with gets the other front row seats. One of the staff members told the other guys that were going up with us that their weight prohibited them from riding shotgun.
Capturing Memories of the Helicopter Ride in New York City
Just before you get on the helicopter, a HeliNY photographer will take pictures of you posing next to it. These pictures aren't free though- you'll get the chance to buy them for $35 when you get off the helicopter, and you can also get them saved on a USB stick if you want them in a digital format. Since we wanted a souvenir to remind us of the moment, we chose to buy our photos. I later found out that even if you don't buy your photos straight after the flight, you can still buy them later from the HeliNY website.
Rotors Up!
On the day before our tour, a lot of snow had fallen over the city; we slept crossing our fingers that night, hoping that the snow would stop. Luckily it did, so we were able to go on our ride in the morning. The sun was out, and made the view from up in the helicopter looks picturesque. The Statue of Liberty and Ellis Island didn't have any trace of snow, while the ground beneath it was nearly same as a sunny day.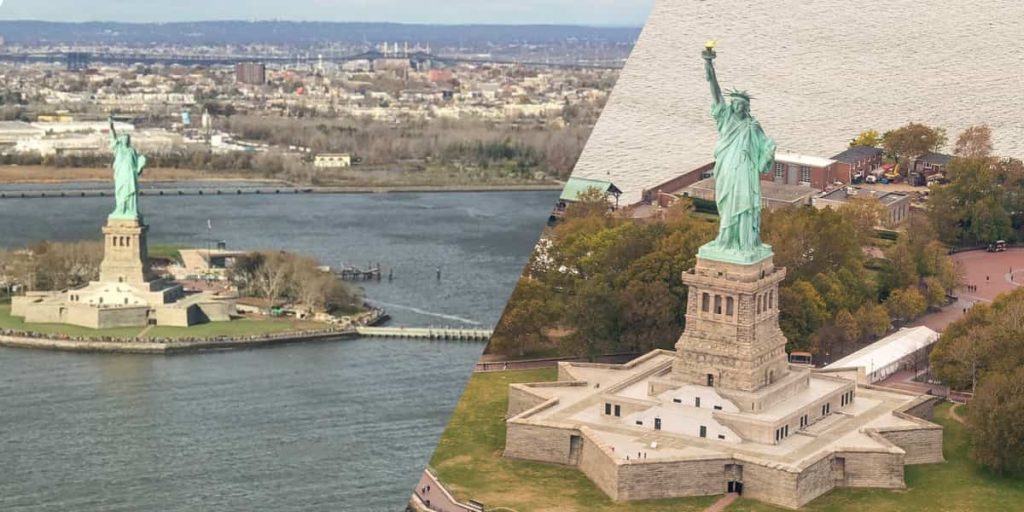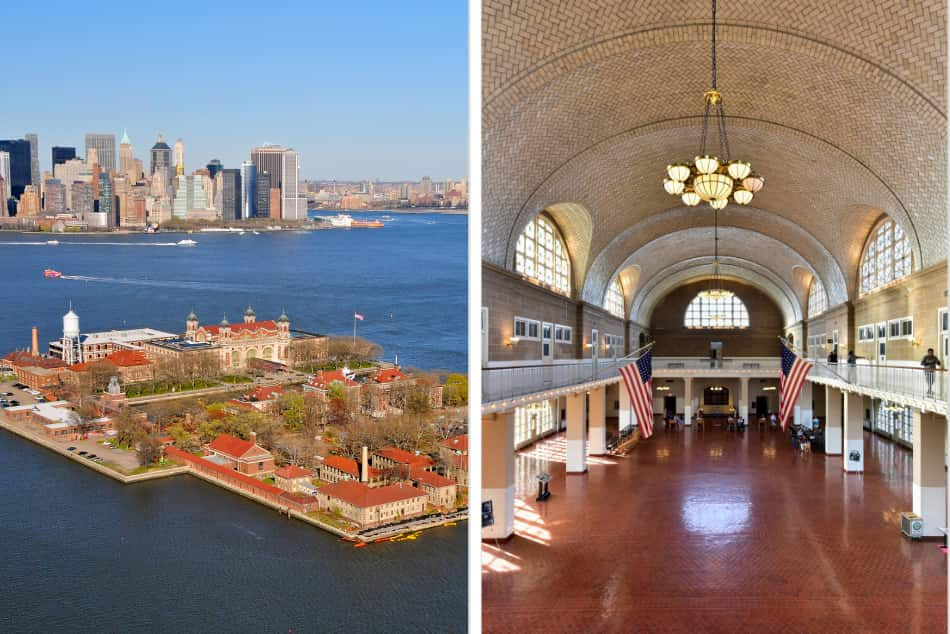 The One World Trade Center, the Chrysler Building and the Empire State building looked ultra-modern against the bright morning sky.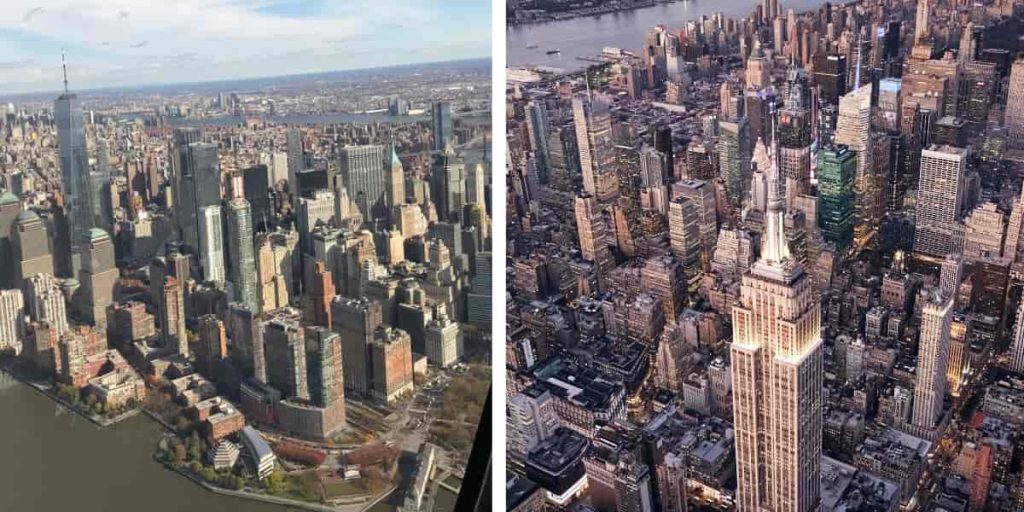 The light-blue sky also made famous NYC tourist attractions like the Chelsea Pier, The Intrepid Museum, and Central Park look like scenes from a Sci-Fi movie.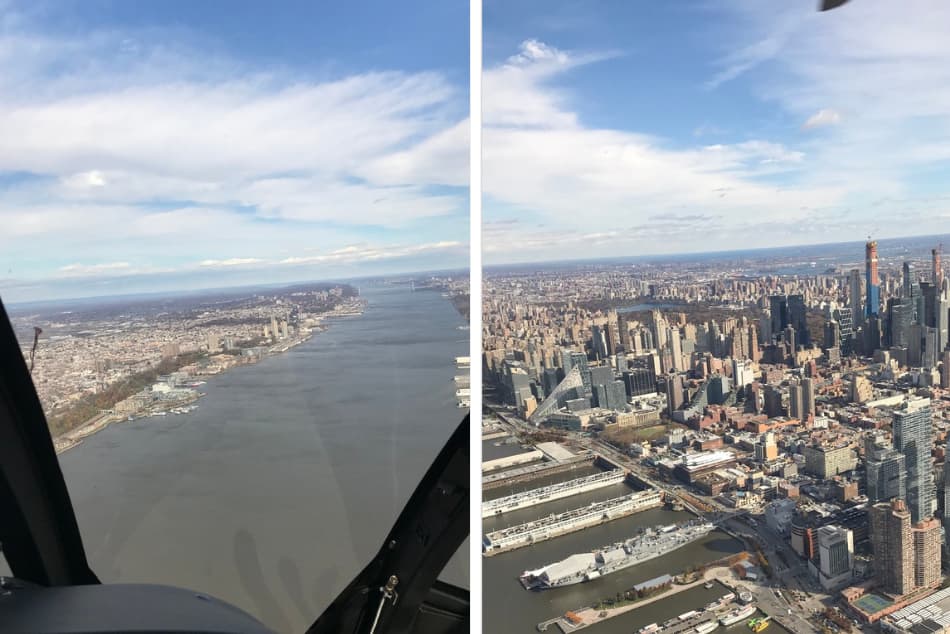 New York City is one of the best examples of modern cities, but it's also a city with a rich history. We received a lovely reminder of that fact when we flew past Columbia University and Grant's Tomb.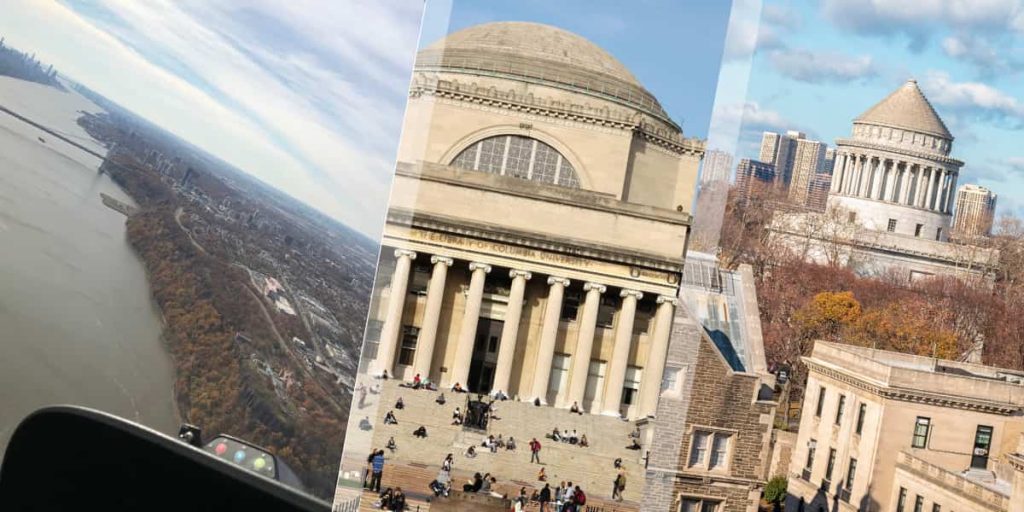 The helicopter allowed us to catch a glimpse of the new Yankee stadium. From the windows on our left, we also saw the steep cliffs of The Palisades.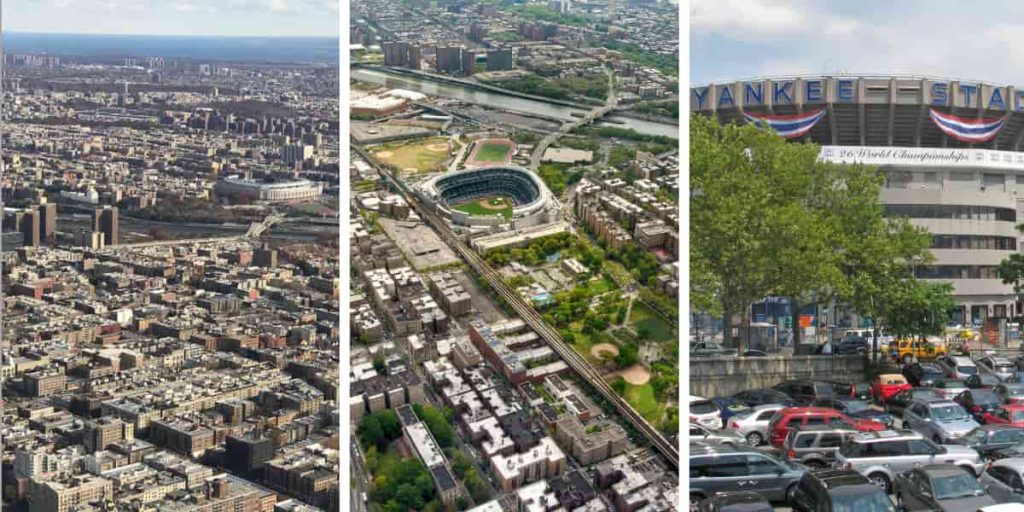 We ended our tour by flying out to see two of Manhattan's most iconic bridges, the George Washington Bridge and the Henry Hudson Bridge.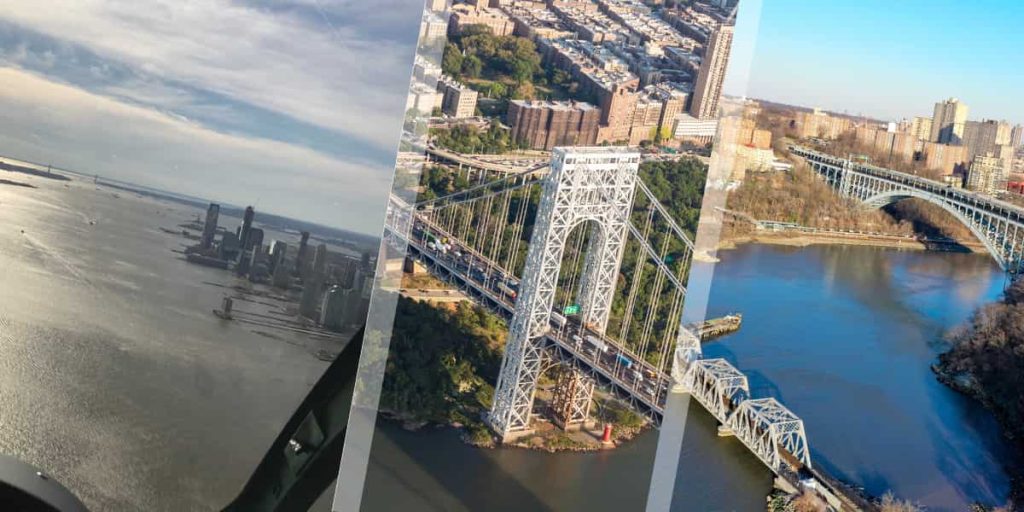 Meeting Fearless Girl and Charging Bull after the Helicopter Ride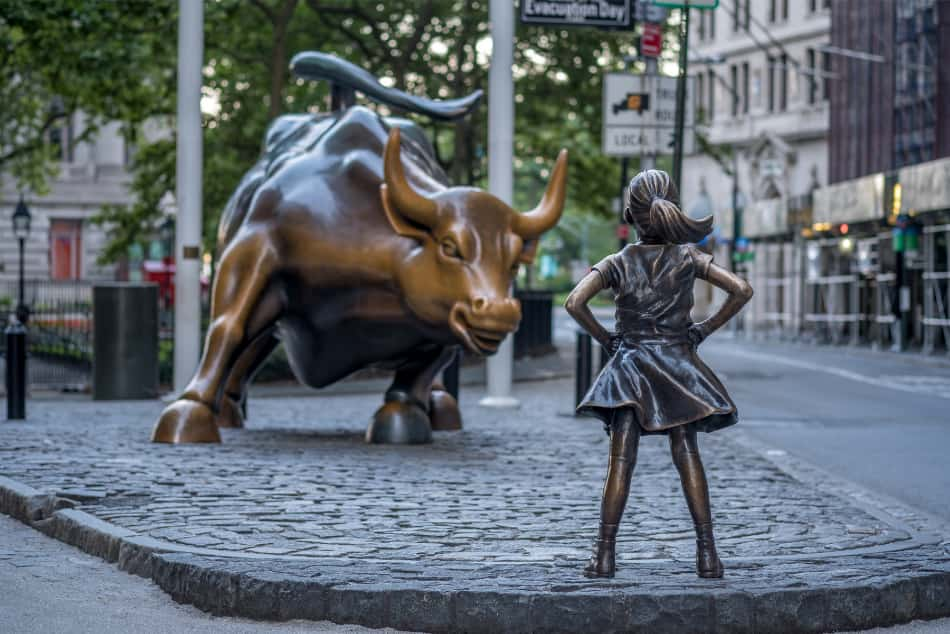 Another reason why we enjoyed going on the helicopter ride was that the heliport is so close to the iconic Wall Street monument: Charging Bull, who's become a symbol of pushing through hard times in the stock trading community in New York.
After the helicopter ride in New York City, it was just a few minutes' walk from the heliport to the Charging Bull sculpture. The bronze bull was bigger than what I expected him to be, and he also had balls; I gave them a gentle squeeze 🙂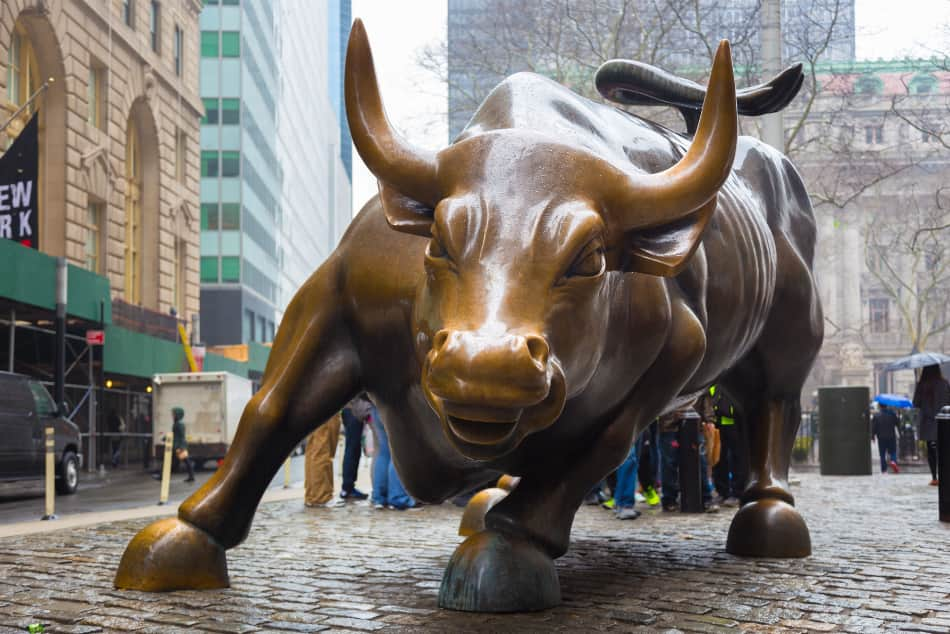 We also gave a hug to the four-foot bronze sculpture called Fearless Girl, who used to stand proudly opposite Charging Bull. Fearless Girl first appeared on Wall Street in 2017, on the day before International Women's Day to celebrate the brave efforts of women in business. Soon after our visit to New York, we learned that she got moved from her place in Bowling Green across from the Bull sculpture to a place opposite the NYSE. The city moved her after many controversies sparked around the statue. One of these was that the company who funded her creation was sued for paying women less than men.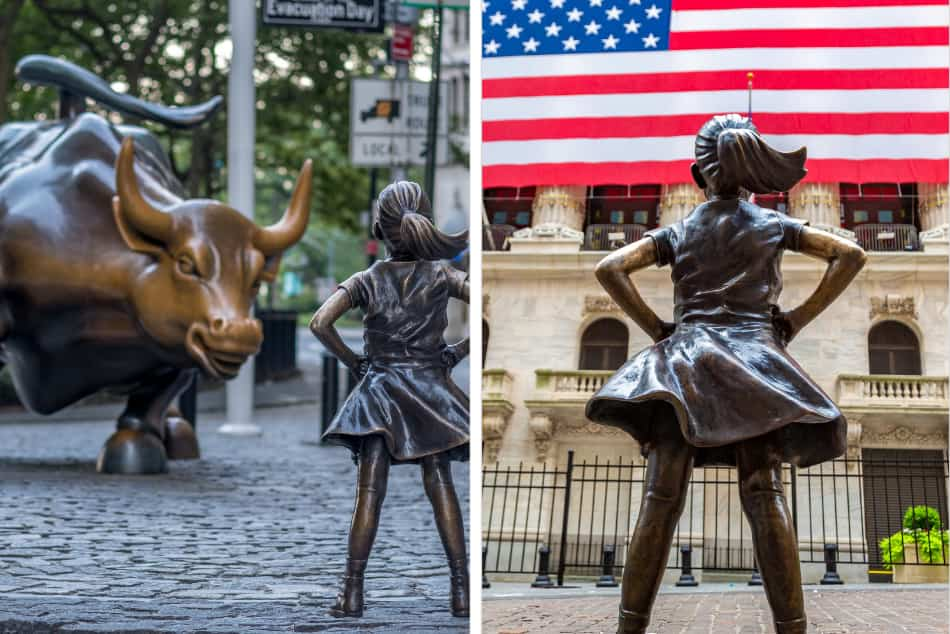 Is the Helicopter Ride in New York City Worth it?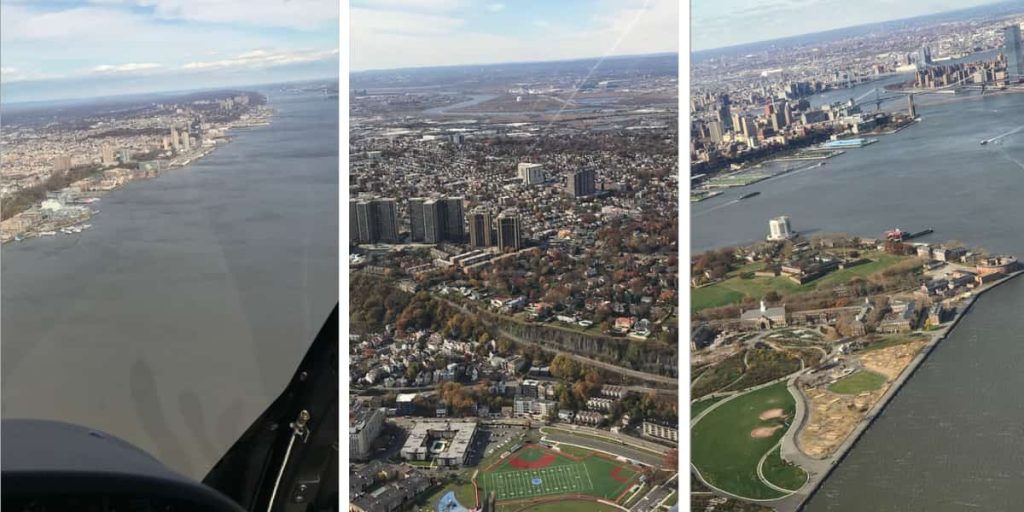 Flying over a picturesque, wintery New York City was well worth the money we paid for the trip. It was, indeed, the highlight of our whole NYC trip. While we enjoyed visiting the other sites, the aerial views from the helicopter were just stunning—in my opinion.
If you're also interested in going on these helicopter rides in New York City, make sure you check the weather before booking a timeslot. You should also check when the sun will set if you've picked a later timeslot; and don't forget to bring something for airsickness (such as a bag; better still, take motion sickness tablets beforehand) if you don't know that your stomach could handle being in a helicopter.